The Objective
Samyang Foods Co., Ltd. is an international South Korean food manufacturer. As a memorable fun fact, it's known as the first instant noodles company from South Korea!
Like many Korean brands, Samyang faced challenges breaking into the Chinese market. This is in large part due to the difficulties around language and localization, as well as cultural barriers.
Their 10th anniversary was fast approaching, and they saw this as a perfect opportunity to turn this milestone into a marketing moment on Douyin and attract new customers in China.
In looking for an exciting way to do this, there was no better way to celebrate their 10th anniversary than to rally users around their hit instant noodles product. Their goal was to drive more user awareness, engagement, and interaction around their popular noodles. Thankfully, Douyin was the perfect channel for attracting Chinese customers authentically, in a hyper-localized way.
The Solution
Without a solid understanding of local marketing preferences in China, Samyang didn't know how to go about setting up the ideal pack of ad products. Douyin stepped in to serve as their true partner, empowering Samyang to select the perfect combination of powerful solutions to ensure campaign success.
To achieve their objectives, Samyang decided to launch a Branded Hashtag Challenge using the hashtag "生而火辣无所畏惧" (roughly translated into 'born hot and fearless'), which incorporated all sorts of interesting branded effect and localized creative content.
They leveraged a highly interactive, customized Branded Effect in hopes to generate word-of-mouth and UGC. This was a great choice as it's an effective tool for localizaling creative content that leans into the Douyin community. They also used the reward mission to encourage participation from users and creators. Eye-catching banners, entries, and visuals also helped captivate attention and motivate users to create their own high-quality posts with the hashtag. To promote their challenge, Samyang leveraged both passive and active ways to reach users and make their campaign go viral. In-Feed ads helped users discover and consume information passively based on their interests, while Search Ads allowed users to actively search what they were looking for.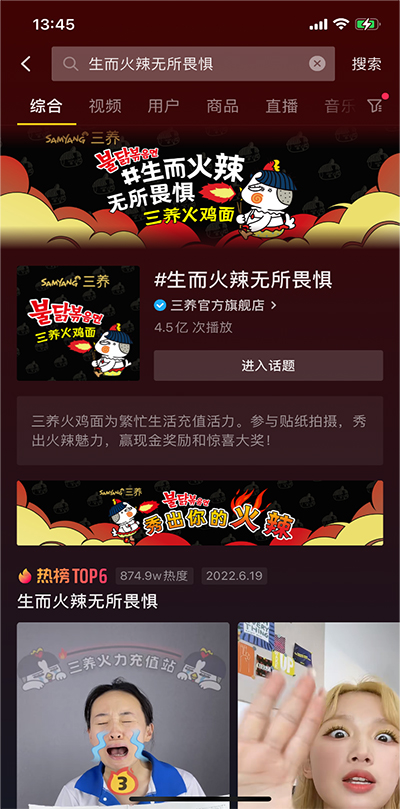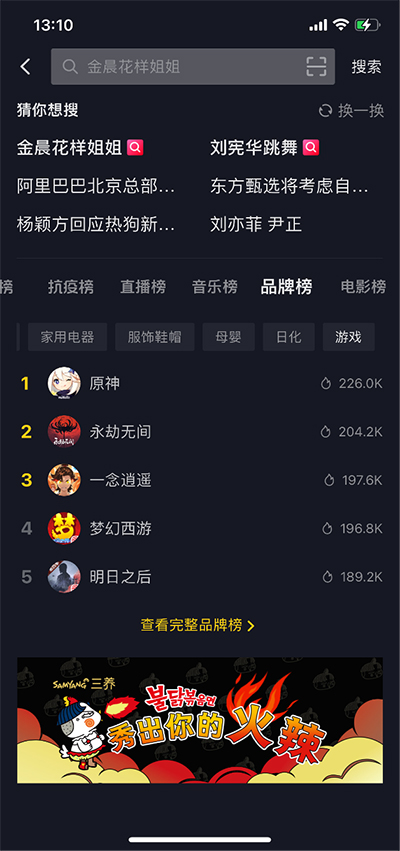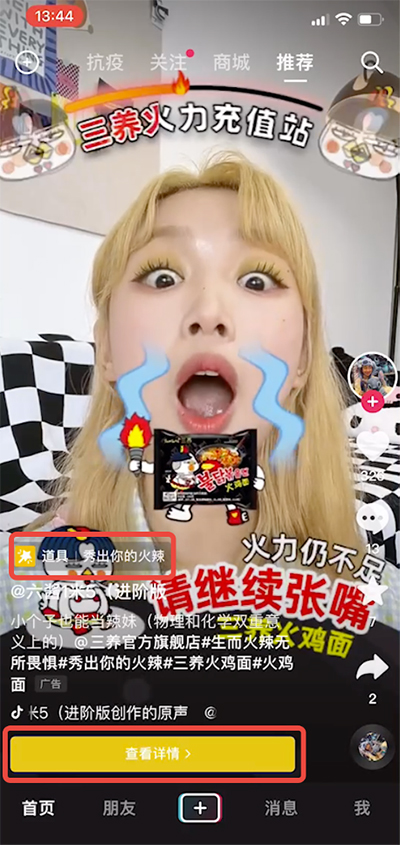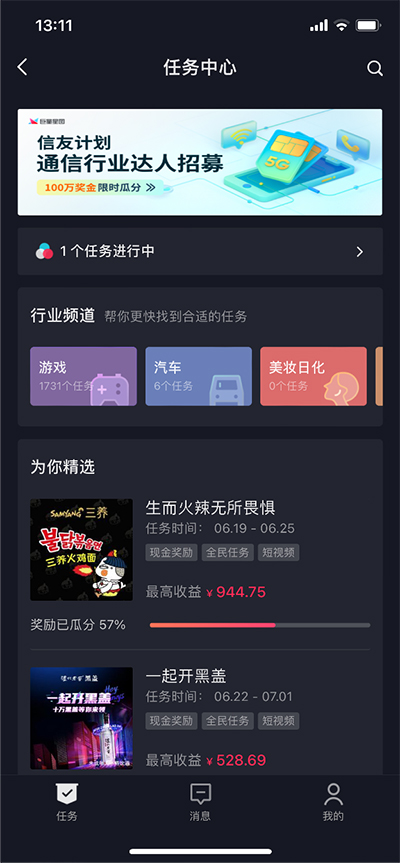 The Results
The campaign was live for 7 days, from June 19, 2022 to June 25, 2022, and was a huge success. They got users to jump in and join the fun, spreading the word naturally and showing up authentically on Douyin. Their performance ad metrics far exceeded benchmarks. The numbers speak for themselves:
374M+ Total Video Views
70K+ UGC Creation
4.5M+ Mission Engagement
That's not all – this campaign came in second place in the Q2 2022 Douyin TIME Branded Hashtag List. It's a prestigious list that's ranked by virality and marketing effectiveness.
Needless to say, Samyang's anniversary campaign on Douyin turned up the heat on their instant noodles product, and helped give their brand value a big boost. Users felt higher recognition and favorability towards the brand, which led to higher purchase intent and new customers. Douyin was fundamental in helping Samyang move more users along the marketing journey from 0 to conversion, increasing brand recognition, followers, interaction, purchase intent along the way.