Inspire New Possibilities
in China
Ocean Engine is a comprehensive digital marketing platform, drives marketing power through intelligent technology to shape the way brands and consumers connect in the Chinese market.
Our Powerful App Ecosystem
With 1.9 million MAU within reach, the opportunities are endless
Douyin is China's leading destination for short-form videos and is committed to empowering people to capture and present creativity, knowledge, and moments that matter in their everyday life. Anyone can be a creator on Douyin, and brands are empowered to jump in with native, resonating content that drives engagement and action. Douyin has evolved into a super platform beyond short video, now incorporating Livestream, e-commerce, mid-video, and more.
Toutiao is one of the largest and most popular content discovery and creation platforms in China. Its personalized recommendation system improves the way people discover news and content. Toutiao now covers sports, health, education, and more – out of the 100+ verticals available, and offers a wide variety of content types, such as images, videos, micronews, novels, and audio, so there's something for viewers, creators, and brands.
5B+
Creator Content Views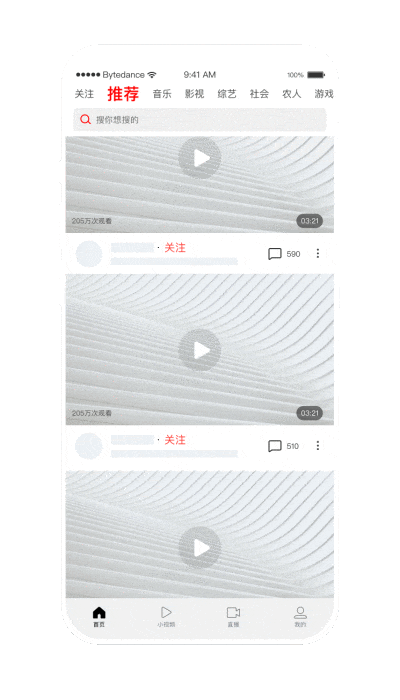 Xigua Video is one of China's most popular video applications that enables users to discover, enjoy and share a wide range of middle-form video stories. It consistently offers high-quality content through personalized recommendations, providing users with a deeper understanding of the world around them. Xigua makes it easy for people to share their diverse videos, contributing to a more comprehensive world outlook.
180M
Monthly Active Users
3.2M
Monthly Active Creators
100Mins
Average Time Spen
CSJ is a global platform that's dedicated to helping developers drive business growth. Leveraging Ocean Engine's advanced technology that spans 100k+ different apps with a total of 800 million+ active DAUs, CSJ provides app developers with enterprise-grade marketing solutions and to accelerate user growth, traffic monetization, and LTV. They've helped 105K+ advertisers to grow their businesses, and they can do the same for you.
Fanqie Novel is a free reading application. It is committed to creating a great reading experience for users, and providing them with access to a variety of genres in the forms of ebook and audiobook. Fanqie Novel also offers immersive and native advertising types, helping advertisers boost their performance.
Leverage Ocean Engine to Fuel Your Growth
Unlock your business potential with Ocean Engine's powerful capabilities
Ocean Engine has amassed a large network of highly loyal and active users through phenomenal products.
Tech-driven "Technology+" marketing concept has set a new bar for the industry.
Cover all content formats—including infographics, videos of all lengths, and live-streaming.
All services offered are in line with the idea that data science can drive decision-making.
Offer one-stop marketing services that encompass exposure, traffic attraction, deep conversion, and even more.
Success Stories
Learn from the success stories of our customers, and draw inspiration from how they're winning with Ocean Engine. Discover how we help brands unlock marketing success to reach their business goals faster.
Samyang
To celebrate their 10th anniversary, Samyang launched a Branded Hashtag Challenge #生而火辣无所畏惧, to create a buzz around their popular instant noodles. The challenge featured an interactive Branded Effect that resulted in an impressive surge in organic UCG. To incentivize participation from users and creators, Samyang turned it into a contest with a cash reward mission. The campaign was a hit and came in 2nd place at the Q2 2022 Douyin TIME Branded Hashtag List.
VITALBEAUTIE
VITALBEAUTIE was created by South Korea's Amorepacific, a company that focuses on high-end beauty products. They opened up a Douyin Lite Shop and boosted Shopping Ads to acquire 5,000 more followers and generate a buzz around their livestreams, which has contributed to more sales and a higher ROI.
12+
Live Shopping Ads ROI
Facetune
Facetune, a popular photo editing tool developed by Lightricks, has been using Ocean Engine for years. They've leveraged a variety of our intelligent tools like In-Feed Ads, Search Ads, Programmatic Creative Tool, and Ad Butler to unleash the power of interest-based recommendations and user-driven discovery. They've been able to amplify their traffic and bring in impressive results.
1.21%
Avg CTR within one month
195% ↑
Growth in daily ad views
8↑
Higher position on App Ranking
What's New
Get cutting-edge news, marketing inspiration and insights from Ocean Engine.
Put Your Brand on Douyin
Grow your business with Ocean Engine