E-Commerce Solution
Shorten the Path from Passion to Purchase
Douyin E-Commerce Global Shopping provides overseas brands with a complete solution for breaking into the Chinese market and unlocking growth. Our platform provides consumers with a wide range of global products in an innovative shopping experience, allowing brands to go from awareness to purchase faster.
What is Douyin Lite Shop?
Douyin Lite Shop is your very own shopping presence on your Business Account. It's a one-stop shop for E-Commerce brands, allowing them to manage and promote products, process orders, and offer an exceptional customer experience – all in one place.
Leverage short videos and livestreams to spark interest from viewers, and delight them with a great experience that turns them into loyal customers. Unlock endless potential with Douyin E-Commerce, which all starts with your Douyin Lite Shop!
Douyin Lite Shop is Trusted and Loved by These Brands: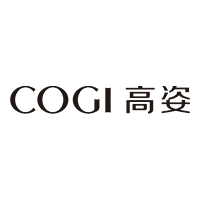 COGI
The hot summer season was the perfect time for COGI to combine their sunscreen expertise with their product's selling points. Their powerful messaging helped them effectively seed interest and drive purchase in one step.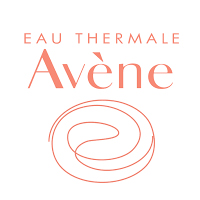 Avène
Avène observed content trends and studied the specific needs and demands of today's young consumers. They explored product potential through a strong understanding of their audience, and launched a customized box for Douyin consumers.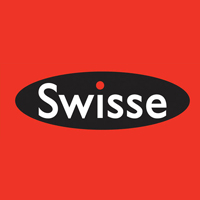 Swisse
Top 1
818 Global Shopping Healthcare Industry
Swisse has improved both branding and performance achievement by utilizing various paths to reach its target audience, establishing a brand livestream matrix, and collaborating with creators on video and live shopping content.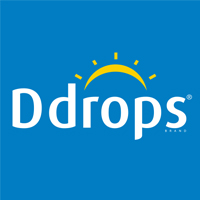 Ddrops
+441%
Brand Livestream GMV
Ddrops entered the Douyin E-commerce platform in April 2021 and has since dedicated 10 months to exploring and operating on the platform. As a result of their efforts, they achieved a sales explosion in Q1 2022.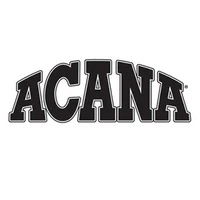 ACANA
In March 2022, ACANA, a subsidiary of Champion Petfoods, launched its Douyin Lite Shop. By employing a combination strategy of best-selling products and free gifts to attract new customers, ACANA's Brand Livestream room achieved over 100,000 GMV in a single day within just three weeks.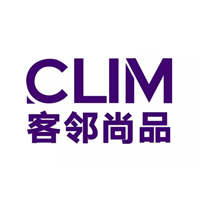 Clim
10,000+
Products sold per month
12 hours
Daily Livestreaming
Clim is a global shopping platform that specializes in fashion brands. As a pioneer in cross-border shopping livestreaming, Clim consistently streamed for 12 hours every day with impressive stability, selling over 10,000 products per month for 12 consecutive months.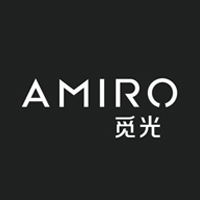 AMIRO
88%
New Product GMV Proportion
(campaign period)
94%
New Customer Proportion
(campaign period)
AMIRO leverages the power of beauty influencers to create top-tier short videos that reach the industry's core audience and engage customers through optimizing the search-after-watch feature, utilizing product cards, and providing live streaming with product recommendations.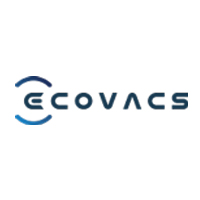 ECOVACS
80M+
Paid GMV
(campaign period)
30%
New Customer Increased
ECOVACS effectively reaches out to its target audience by utilizing creative content, leveraging Branded Hashtag Challenge and movie IP collaboration to generate interest and engagement. They also optimize search results and promoting their products in Douyin Mall, increasing conversion rates.
Unlock Both Instant Results and Sustainable Growth
Douyin's interest-based E-Commerce lives at the intersection of content and commerce, offering a new way for businesses to connect with potential customers. Short videos, Livestreams, Douyin Mall, and Search all combine to cover the two-way consumer journey, in which products reach consumers, and consumers seek out products.
Live Shopping
Livestreams are a great way for brands and merchants to connect with their target audience in real time. To grow your following and popularity on Douyin, consider kicking off a regular brand livestream cadence to engage customers and drive sales in a personal and interactive manner.
Consider having a creator or KOL host your shopping livestreams. Leverage the creator's large and loyal following to boost your Livestream viewers, drive sales, and promote your products in an authentic and relatable way. This is an effective tool for brands looking to reach new audiences and connect with customers through trusted and influential personalities.
Video Shopping
Capture your audience's attention through video ads, and use paid traffic to quickly expand your viewer base. This will ultimately lead to elevated brand awareness, product interest, and more purchases.
Posting organic videos on your Business Account on a regular basis is a great way to stay in touch with your followers and raise brand awareness. Choose high-performing organic videos with the potential to go viral. Then, give them a boost to increase both impressions and sales.
Collaborate with a creator to showcase or demonstrate your product in a native and engaging way. Creators have an existing authority and credibility among their followers, so bringing them on board as spokespeople for your brand can help you generate interest and drive sales.
Shopping Mall
Make the most of the mall ecosystem to meet users when they're actively searching for products. In the Douyin Mall, shoppers can engage with brands as they discover, research, and purchase products or manage their orders, all in one place.
Search
People have a natural urge to search for a brand or product while they're watching a video about it, or right after. When they conduct a search, there's already a stronger desire to purchase, but they're also interested in learning more through videos, livestreams, reviews, comparisons, and more. The more they discover in their search results, the higher their loyalty.
Search Ads ensure that your brand is front and center when those with high intent search for the products you offer. By optimizing search words, target audience, and product listings, businesses can convert more high-intent users into loyal customers.
Supercharge Your E-Commerce Business with Shopping Ads Platform
Leverage Ocean Engine Shopping Ads to expand your reach and tap into a wider audience. From longer-lasting brand awareness to higher conversions, we have everything you need to accelerate your growth and achieve your business goals.
Data Management & Analysis
Take advantage of our multiple ad placement types to promote your product. Then, tap into our comprehensive app ecosystem to maximize traffic.
Douyin Mall – Commodity Card
We can help you achieve all your diverse marketing goals and objectives, ranging from reaching new customers to facilitating in-app conversions, to accelerate the entire purchase loop.
Live Shopping Promotion:
Product Click | Purchase | Payment ROI | Livestream Interaction | Followers Increase
Product Promotion:
Purchase | Payment ROI | Follower Increase | Likes & Comments

Data Management & Analysis
Your performance data is integrated across Douyin Lite Shop, Business Account, Yuntu, Ocean Engine DMP, etc., so you can easily track and analyze data seamlessly.
Audience Management:
Audience Management DMP | Audience Inherit | Platform Selection
Industry Ad Insights:
Product Competition Analysis
Marketing Result Diagnosis:
Ad Screen | Livestreaming Screen
Measurement:
Long-term Conversion Value | Live Shopping Ads Review