Why Interest Commerce is Key for Global Brands in China's New Era of Imports
July 27, 2023
7 mins read
Fueled by rapid nationwide development, the formation of a unified domestic market, and strong backing from the China International Import Expo (CIIE) and the Consumer Expo, imports into China have surged rapidly.
According to a CCTV News report, imports of consumer goods into China reached 1.93 trillion Yuan in 2022, more than double the number set in 2012. Meanwhile, cross-border e-commerce imports hit 560 billion Yuan, with an increase of 4.9% over the previous year.
For global brands, the question is how to get on board this fast-moving trend?
To answer this question, representatives from a range of global brands met with industry experts from Ocean Engine during a sharing session held in Shanghai on July 21, 2023. The participants gathered to discuss the latest trends and tactics in the space of cross-border e-commerce and marketing.
In this post, we'll share with you the key takeaways and insights from the event, including successful strategies to assist brands break into the China market.

How to Avoid a Price War
For local brands in China, it's common to test the market using a free sample strategy and low-price or discounted products when launching on a new platform.
While this is one way to test the waters, global brands often find it challenging to grow by competing on price. For one, global brands don't have the same manufacturing base and foothold as local brands. At best, global brands can price their products on par with local brands but then still fall behind in terms of brand recognition, agility, and speed of innovation, all while compromising on profit.
Advertising, meanwhile, provides an option for brands to influence consumers and build awareness but not all brands have the necessary resources to invest in advertising, especially for smaller brands.
Rather than relying on aggressive discounting and sample offers, it's important for global brands to influence users, accumulate trust, and spread awareness through word-of-mouth.
The Power of Proximity
Keynote speakers at the Shanghai event highlighted the importance of proximity to consumers. Ultimately, people are pre-dispensed to trust the people around them and those they feel familiar with, which extends to brands and e-commerce scenarios.
In sociology, distance and trust have an inverse relationship, leading to the famous adage "don't talk to strangers". Building trust through proximity to the target audience and word-of-mouth is therefore critical for brand success.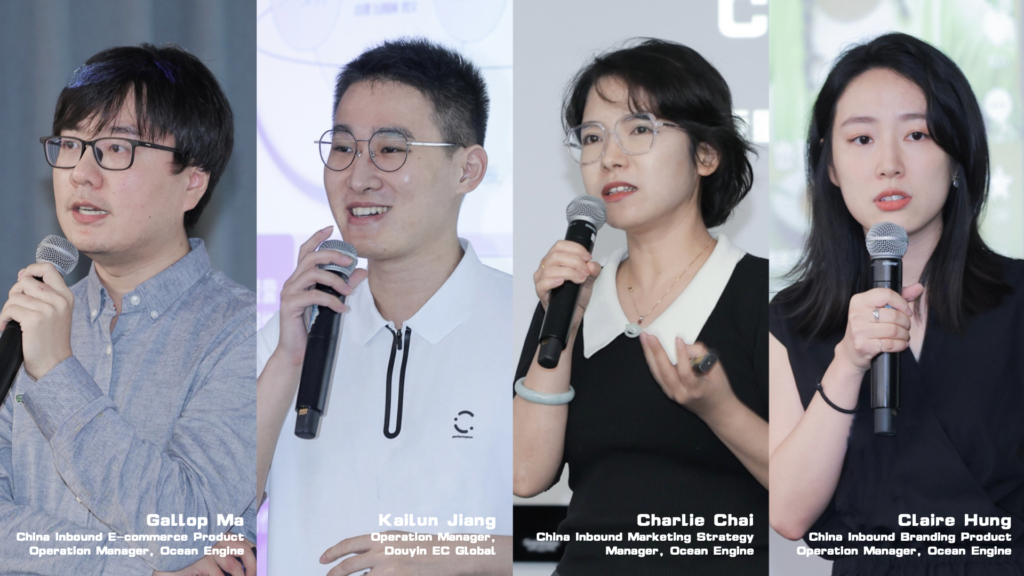 The keynote speakers also emphasized the importance of targeting the right audience. Mothers in first-tier cities and youth in rural areas, for example, possess different expectations and price sensitivities.
Without precise targeting, it's common for global brands to waste valuable resources on marketing efforts regardless of the massive number of potential eyeballs they can reach.
Hot market, cold start
Despite the unmatched scale of China's imports, it remains a highly fragmented, diverse, and complex market to do business. New consumption trends are constantly emerging and preferences vary drastically across regions and demographics. For global brands, finding a foothold or building a brand on a new platform can be an arduous and costly endeavor, especially for smaller brands.
Known as the cold-start, navigating this initial phase and leading customers through the four stages of awareness, acknowledgment, recognition, and willingness to buy can be a slow path to growth on traditional e-commerce platforms.
However, the rise of interest-based e-commerce channels, including Douyin, offers a new alternative for global brands to accumulate an audience and build trust through content.
Creating content, creating trust
For many cross-border merchants, Douyin e-commerce has become their fastest growth channel for online sales in China. According to Douyin's 2022 cross-border e-commerce data, 186 global merchants sold over 10 million Yuan in products, while GMV grew by 1.5 times, nearly twice the average industry growth rate.
So, what has led to Douyin's success as a popular cross-border platform?
First, as an interest-based e-commerce platform, Douyin's powerful interest recommendation algorithm helps to match video content with a highly relevant audience.
Second, Douyin provides access to a massive pool of popular, unique, and trusted content creators, attracting a huge following of active users, including high-net-worth, new parents, and highly educated audience groups. This rich creator ecosystem not only helps to attract traffic but also fosters a community built on personalized content and trust.
By browsing visual content from across the globe, the platform naturally generates awareness, acknowledgment, and a willingness to buy among consumers. At the end of the day, consumers believe what they see and buy what they believe.
Illustrating the power of this effect, a creator visiting Australia was able to take their camera inside a milk powder warehouse, demonstrating rows of original goods in the warehouse, while providing commentary that resonated with a Chinese audience. For global brands, this type of content helps to build brand trust, expand awareness, and ultimately increase sales.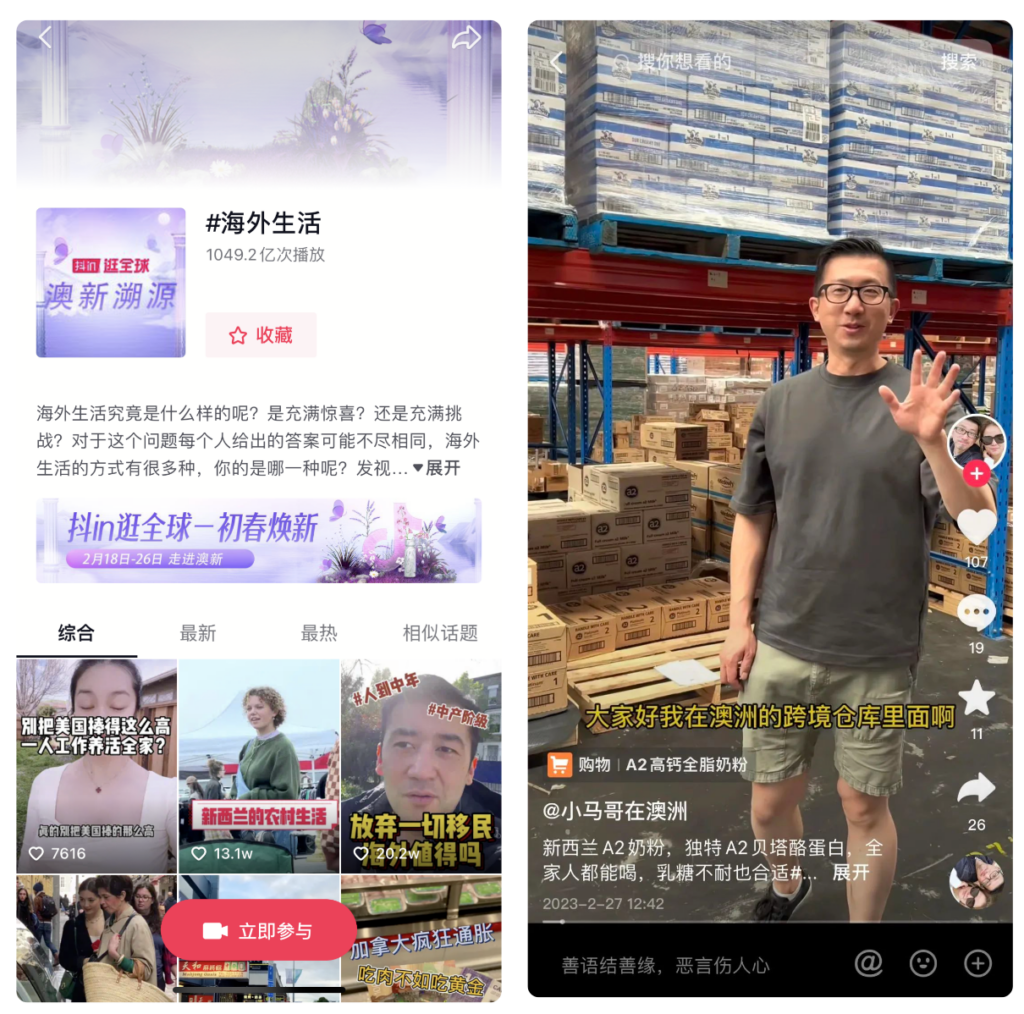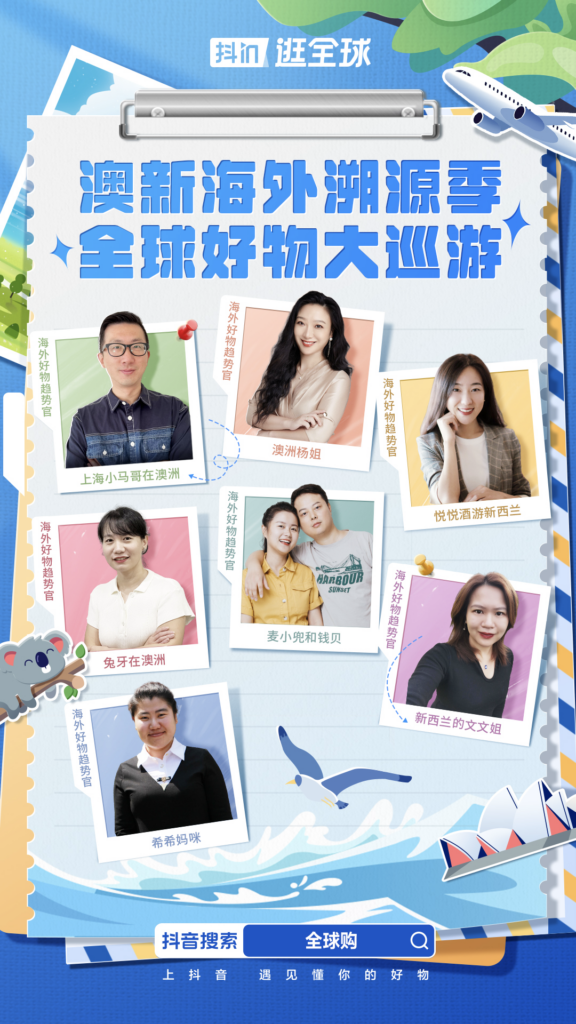 How Douyin Supports Global Brands
This year, Douyin e-commerce launched a series of new tools, policies, and support measures for global brands, including "Douyin Flagship" certification and the "Global Shopping Selected" labels.
Douyin Flagship is a new IP created by Douyin E-commerce to promote big-name brands in the minds of consumers. For brands that meet the necessary standards, the platform provides exclusive identity logos, greater traffic exposure opportunities, and customization of various marketing activities and training courses.
Flagship brand stores can also enjoy a broader range of services and guarantees, including 7-day no-reason refunds, genuine product guarantees, bonded warehouse traceability codes, and special logos to assure consumers they are buying high-quality overseas goods.
In addition, Douyin e-commerce offers a "Global Shopping Selected" label aimed at flagship stores providing top-quality and genuine imported products. This label is designed to enhance customers' trust and offer global brands additional exposure for their products.
How to Grow Your Brand Using the FACT+S Formula
In the past, content and brand endorsements were separated from e-commerce, but by leveraging Douyin e-commerce, brands can now build a highly effective flywheel that cycles between content creation and product sales all on the same app. This approach is not only more efficient but more effective at generating endorsements through word-of-mouth marketing.
The flywheel starts with content to collect and drive interest. Specifically, content is designed around the FACT formula, which consists of "Field" specialization, "Alliance" with content creators, themed "Campaigns", and "Top KOLs". The other section of the flywheel is "Search", "Shopping Center", and "Shop", which adds e-commerce touchpoints, thereby forming the FACT+S formula.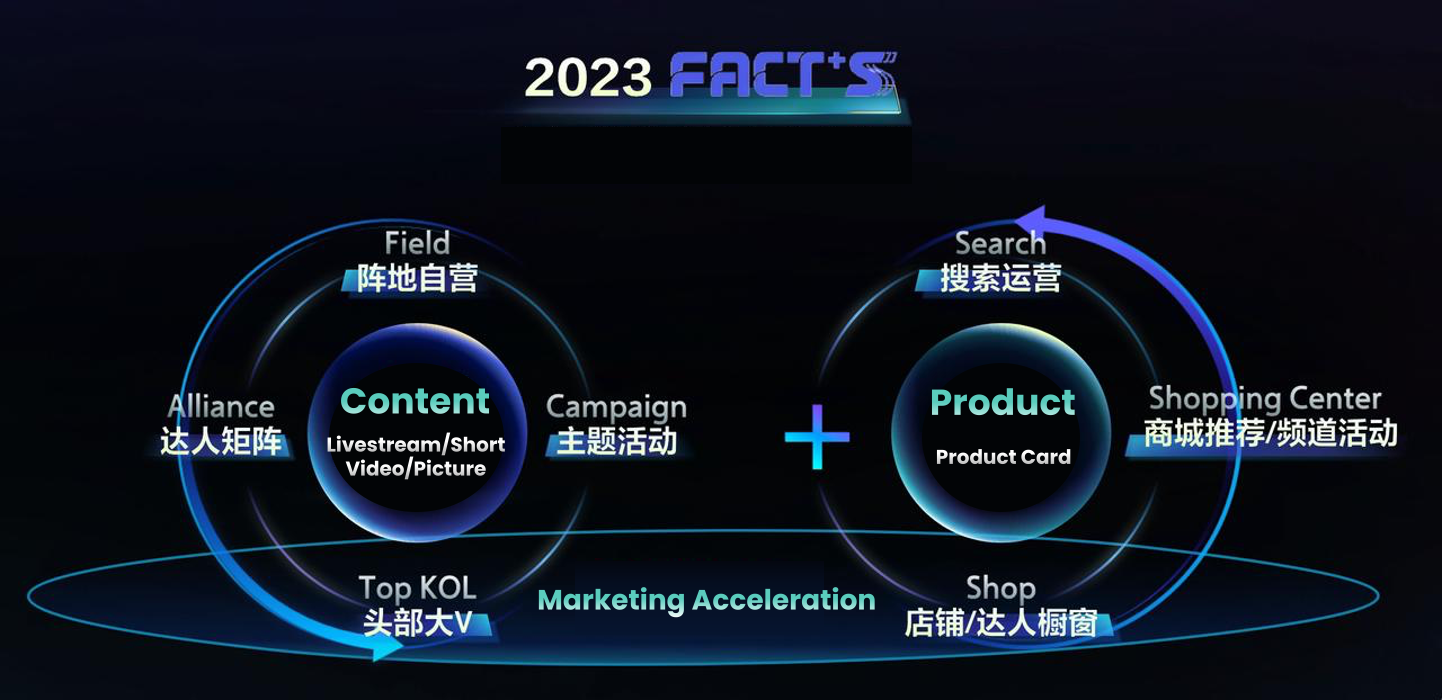 Following this formula, New Zealand supplement brand, Athletic Greens, has created and utilized content to build a highly targeted audience. Leveraging influencer endorsements, collabs with popular creators, and LIVE content to push e-commerce campaigns, Athletic Greens has been able to convert this audience into customers and achieve their sales goals without competing on price.
As a result, Athletic Greens has increased brand searches 20x, while monthly GMV increased 10x compared to a year earlier, and new subscribers have jumped 134% over its competitors.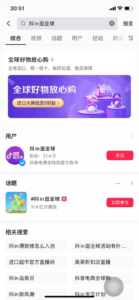 .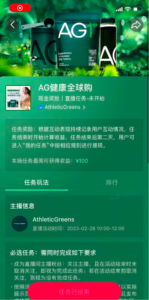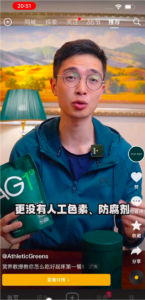 Similarly, the Thai sunscreen brand, Mistine, has been generating relevant content and attracting word-of-mouth on Douyin since 2021. As part of a Douyin Super Brand Day held in April 2023, Mistine engaged brand ambassadors and the Thailand Tourism Bureau to promote their new line of products.
Capitalizing on the audience accumulated over the last two years, Mistine's LIVE event increased their daily average GMV by 150% and the brand reached No. 1 in the sunscreen category on the platform.
Rather than leading on low prices to build an audience, these case studies highlight the importance of building a targeted audience before offering discounts and running promotions.
Drive Traffic to Your E-Commerce Flywheel using Ocean Engine
To drive traffic to their campaigns, global brands can also leverage Ocean Engine as part of the FACT+S formula.
As a comprehensive digital marketing platform, Ocean Engine provides integrated advertising and marketing solutions all in one convenient place. By analyzing user interests and behavior, the platform helps brands reach the right audience, at the right time, and at the right place.
Using Ocean Engine's accurate 5A consumer insight and segmentation, for example, global brands can identify which audiences to target and when to increase their advertising, including specific strategies for marketing campaigns and individual products.
In the new era of imports, interest e-commerce offers enormous opportunities for global brands. To learn more about opportunities to partner with Ocean Engine, including onboarding and specific marketing advice for China, please feel free to reach out to us via the Contact Us form on our website.