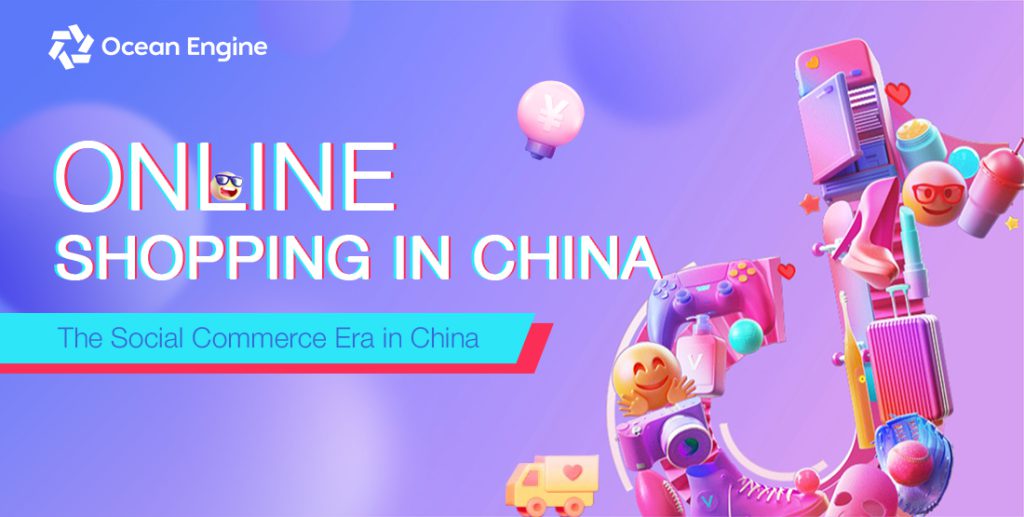 Douyin and the newest online shopping trend in China
Developing a strategy for the online shopping sector or online shopping apps in China is vital for global brands to get right, but it might also be the key to success on a global scale. The e-commerce and media landscape in China has fragmented rapidly and in a way that is now quickly spreading to other regions. The brands that master the new media channels in China won't only win there but also in other e-commerce markets around the world.
For foreign brands, it's no longer a case of listing quality products on China's largest e-commerce marketplaces and relying on a passive SEO strategy for keywords. Competition on Chinese shopping websites is more pronounced, and like consumers worldwide, consumers in China expect more creative content and engagement with their favorite brands.
For people shopping in China, it's no longer about the act of satisfying their basic needs—it's about the entire experience and how they engage with the brand across multiple touchpoints. In this post, we'll explore the must-know trends in the China e-commerce market, including the revolution of online shopping apps and social commerce in China, and learn how brands such as COGI are using livestreaming and paid advertising to increase conversion.
Online shopping apps and e-commerce in China
After decades of predictable growth, online shopping in China has changed and the playbook for brands is becoming more nuanced and sophisticated than ever before.
The interests and purchasing behavior of users are changing constantly and growing more diverse each year. This means that platforms and brands that can customize and target their content to a specific audience will be the winners in the new era.
On the short-video app Douyin, for example, users display their interests and attitude towards content and products via their daily interactions and viewing habits. From watch-time duration to content creation and product purchases, their interactions accumulate and enable brands to create touchpoints and strategies to reach users based on their interests.
In this way, apps like Douyin are able to match content and user behavior with very high accuracy and provide a platform for interest-based shopping. This in turn gives brands a more effective platform to create relevant product offers and reach their target audience—especially as people spend more time on their smartphones.
Pandemic accelerates mobile usage
Both in China and around the world, the global pandemic has had the dual effect of accelerating digitization and reshaping the role of the smartphone. Smartphones have evolved into an essential "one-stop" tool for a variety of daily activities. From transport to payments, to health status, to video conferencing for job interviews and working from home, smartphones have ingrained new habits and taken center stage in people's lives.
Moreover, for a percentage of Chinese consumers, the pandemic has elevated their smartphone as the only outlet for satisfying a curiosity to discover new experiences, trends, knowledge, and culture outside of China. This important subsection of consumers often hail from affluent backgrounds in tier-1 and tier-2 cities and represents a major driving force behind the demand for outbound travel, luxury products, and global brands.
Coupled with the fast uptake in smartphone usage is the explosive growth of video-sharing and livestreaming apps in China. Between 2015 and 2021, short-video apps outpaced messaging apps, news apps, streaming apps, and shopping apps to become the number one category for time spent on mobile apps in China, according to QuestMobile's Truth database.
For brands, the sheer volume of traffic and relevant use cases on short-video apps cannot be ignored. Video reviews, tutorials, product comparisons, unboxing, culture stories, and comedy skits are all popular video formats that pair well with e-commerce offers.
This perfect combination of traffic and product showcasing lays the ground for a new era in online shopping and discovery.
The new social commerce era in China
The explosion in user attention and cross-over into online retail means that social video-sharing and livestreaming apps are transforming the traditional e-commerce landscape in China.
Termed "social commerce", this new generation of online commerce brings brands closer to their audience than ever before. Livestreams, for example, with a live view of showcased products and engagement based on real-time interactions offer brands unparalleled conversion rates.
In addition, rather than overwhelming users with irrelevant content, apps like Douyin focus on establishing relevance and anticipating individual users' needs based on their interests.
Using China-specific e-commerce solutions such as the Douyin Lite Shop, brands can also go a step further by accessing deeper insights about consumers' tastes and the content's impact on each purchase. Alongside platform recommendations based on user interests, these insights help inform the brand's strategy for converting users into long-term customers.
Going viral like never before
The other exciting feature of social commerce is that both established and emerging brands have the opportunity to go viral. The existence of livestreaming, easy video-sharing features, and KOLs in every niche unlocks a level of virality simply not possible on a traditional e-commerce website.
But, hold on, what if your brand has zero followers? Well, for brands new to the China e-commerce market, there is a one-stop and cost-effective advertising platform to get you started.
Advertising on apps in China with Ocean Engine
As a programmatic advertising platform, Ocean Engine offers local and global brands a full suite of advertising solutions for China. Using Ocean Engine, advertisers can deliver ads and marketing campaigns on Douyin, Toutiao, CSJ (Chuanshanjia), Xigua Video, and other popular mobile apps in China.
With 1.9 billion monthly active user accounts across a network of apps, Ocean Engine provides a rich entry point and a vast user base for global brands. From news to education, to selfie cameras, to real estate, and e-book apps, brands can tap into focused online communities and then gain access to data-driven insights about content consumption and user behavior in their chosen market.
Douyin case study: COGI
Take COGI, for example, a company that distributes beauty products and cosmetics. In the ever-crowded beauty and makeup category, COGI decided to concentrate on one specific sub-category: sunscreen.
Their streamlined focus was a strategic decision to stand out from the constant and excessive product promotions of other brands and to speed up customer identification and conversion.
COGI's Strategy
As part of their strategy, the brand began posting three consecutive short videos every three days on Douyin, including short plays, product tests, and product introductions. In addition, COGI consistently hosted livestreams from 8 to 10 pm each day.
Then, using an "influencer" network of 50 content creators, paid Douyin ads (including Open Screen Ads and In-Feed Ads), and a hashtag challenge to engage users to create their own content, COGI was able to scale up exposure and seed interest to a wider audience.
The paid ads, for example, drove new users to join the daily livestream events (hosted at a fixed time), which turned into a new viewing habit for its newly converted followers.
COGI's Results
COGI's combined efforts helped to grow their daily GMV (gross merchandise value) from 100 thousand to 2.3 million in less than three months as well as improve their average transaction value. Interestingly, the traffic structure of their livestreams was still 90% organic, helped by the fact their streams were hosted daily at a fixed time and aimed at a specific audience who returned across multiple viewing sessions.
COGI is not alone and there are many foreign brands, including Land Rover and Michael Kors, leveraging the Ocean Engine platform to target new users and implement precision advertising on a massive scale.
Learn more about digital advertising solutions for China
The rapid diversification of Chinese online shopping apps presents a massive opportunity for brands to learn new strategies and connect with their target audience.
To continue your brand's journey to China and learn more about Douyin e-commerce opportunities, we recommend reading How to advertise in China with Ocean Engine  where you can learn more about the benefits of running Douyin ads as well as other relevant China marketing solutions for your business.
For other enquiries, please contact us.