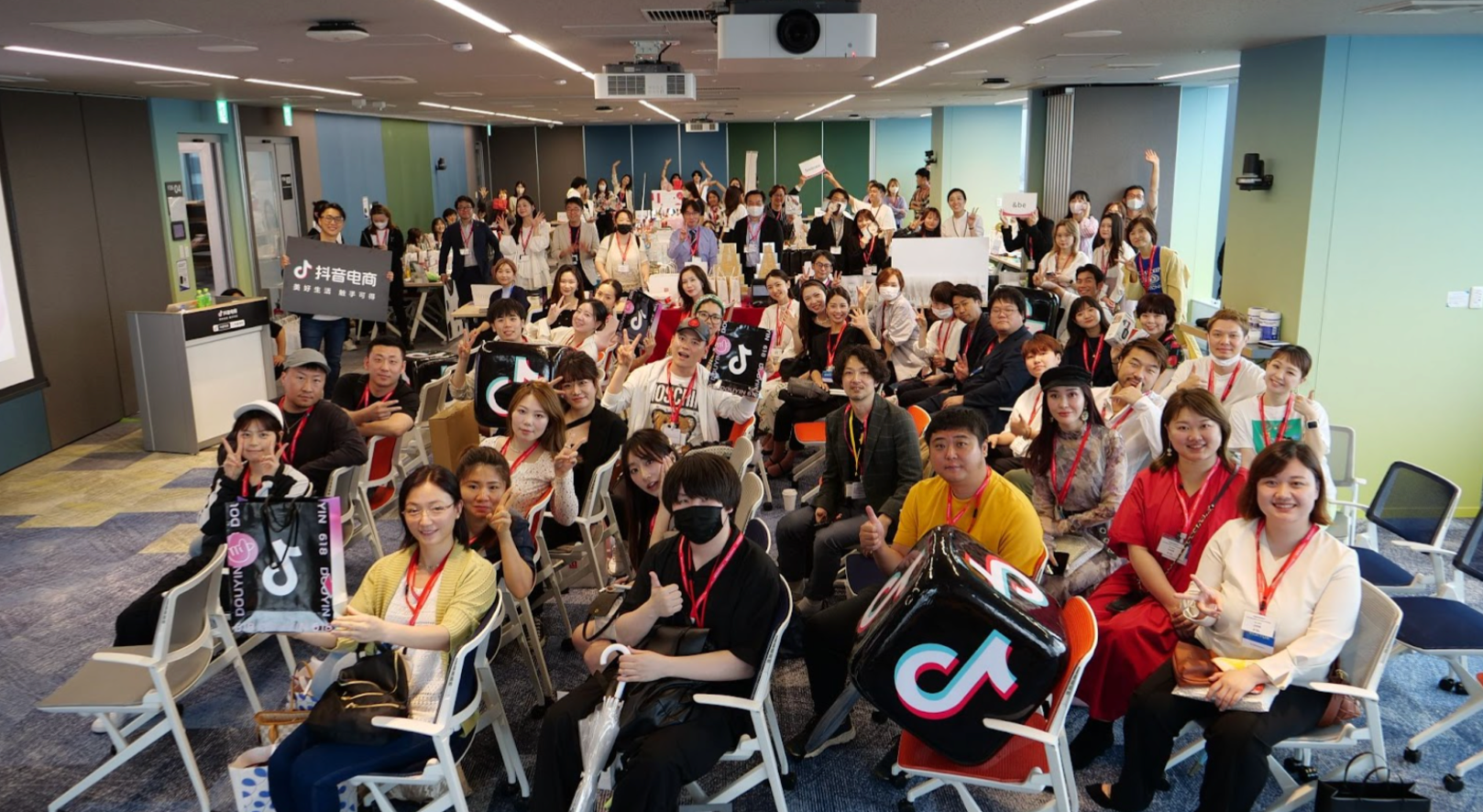 Japanese brands eyeing China's e-commerce boom turn to Douyin EC Global as part of post-pandemic recovery.
July 20, 2023
5 mins read
As the world recovers from the pandemic, Japanese brands are capitalizing on China's booming e-commerce market and planning ahead for November's massive e-commerce festival, Double 11. As brands gear up for the festival, there is major interest in Douyin EC Global, a venture by Douyin, China's leading short video platform.
In collaboration with Dentsu Group, Douyin EC Global recently organized a networking event at its office in Japan. The event brought together Japanese brands seeking to grow their presence in China and influencers residing in Japan with a strong presence in the China market.
Douyin, with 600 million daily active users, has exploded in popularity and emerged as a major driver of "interest commerce", enabling users to discover and purchase products by engaging with content related to their specific interests. In total, over 7.7 million creators have generated e-commerce sales through their content.
Huang Yi, who oversees Douyin EC Global's operations in Japan, revealed that the number of Japanese brands and active influencers on the platform have grown 3.3 and 2.4 times respectively, based on year-to-year growth from November 2021 to November 2022.
Japanese brands, products, and lifestyle experiences also enjoy consistent popularity on the app, with a noticeable rise in creators posting content related to Japan in recent times. This has led to a surge in cross-border e-commerce sales for Japanese brands.
Douyin EC Global currently hosts over 2.52 million shops, with 32,000 stores recording an annual GMV exceeding 10 million Yuan (approximately 200 million Yen).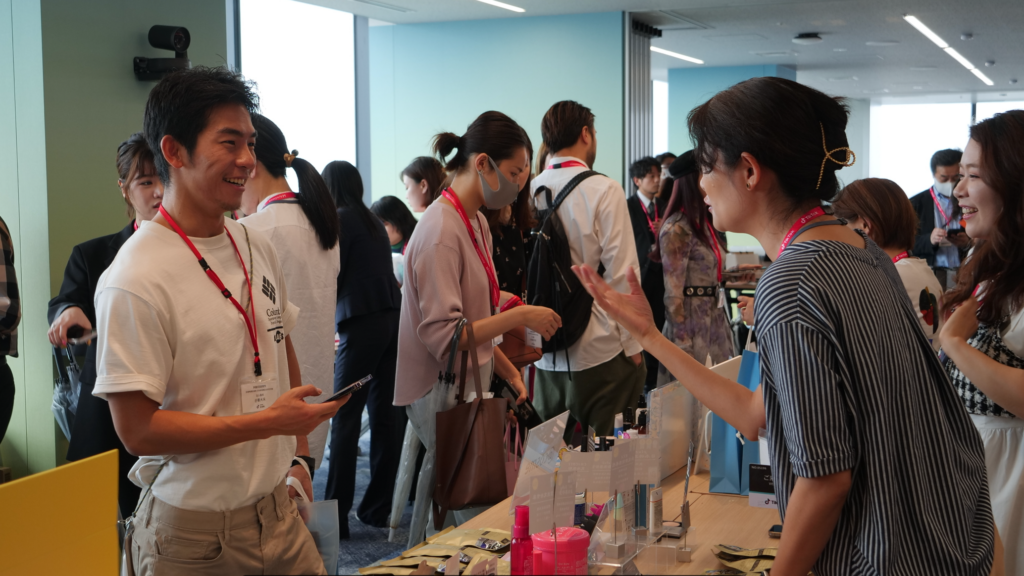 Drivers behind Douyin EC Global's success
Massive and targeted audience reach
With its potential to reach 600 million users, Douyin EC Global's strength lies in the massive scale of its platform. Leveraging Douyin's powerful recommendation system and precise personalized matching, brands also gain access to an effective acquisition and sales channel in a market that is complex and difficult to penetrate.
Simplified customer journey and tracking
Assessing effectiveness has traditionally been challenging for cross-border e-commerce brands due to the difficulties of analyzing accurate customer behavior data across platforms. Douyin EC Global alleviates this problem by allowing brands to analyze marketing and sales data across the entire customer journey, from advertising to purchase behavior.
Multiple touchpoints drive sales
For users, engaging and multiple types of content help to drive product awareness and fast-track the path to purchase. Douyin EC Global caters to users with clear shopping intentions, providing not only unique formats such as short videos and live commerce but also traditional e-commerce stores and the in-app Douyin Mall. This versatility across touchpoints has been pivotal to the platform's rapid growth.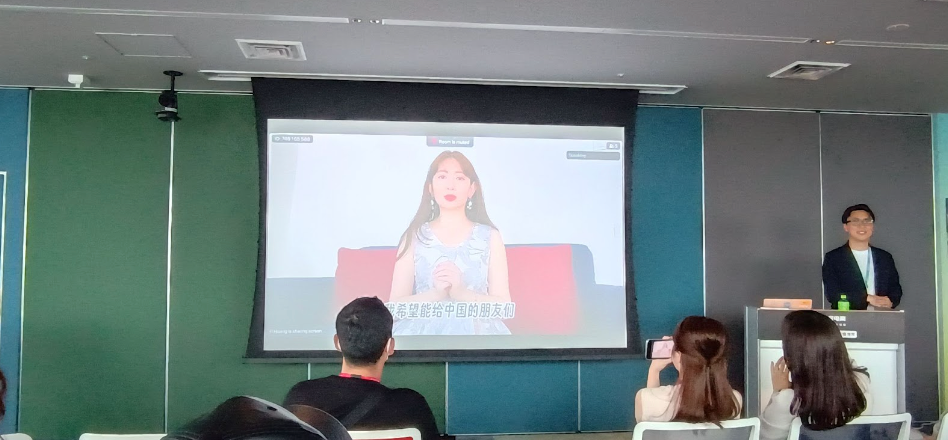 The popular apparel brand "Her lip to," produced by famed personality Haruna Kojima is among many Japanese brands active on Douyin.
Douyin is key to growth and connecting with consumers
While some of the brands attending the event have achieved success on traditional e-commerce platforms, the momentum building behind Douyin suggests that engaging with Douyin EC Global is vital for future growth.
Rui Nishikai of Dentsu CXC, a cross-departmental organization of Dentsu Group that addresses marketing issues within the China-Japan market, discussed the need for keeping pace with new trends to maximize both branding effect as well as sales and profit in China, which differs greatly from Japan in purchasing behavior and consumer norms.
According to Nishikai, the key to success in China is creating an infinite loop that takes the consumer from discovery to empathy, confirmation, purchase, conviction, sharing, and back again to discovery. Nishikai added that Douyin EC Global is the ideal platform for excelling at each of these different stages.
"At Dentsu Group, our vast creative expertise and insights gleaned from assisting Japanese companies in expanding into China are being utilized to devise unique solutions for successful business ventures with Douyin EC Global," explained Nishikai.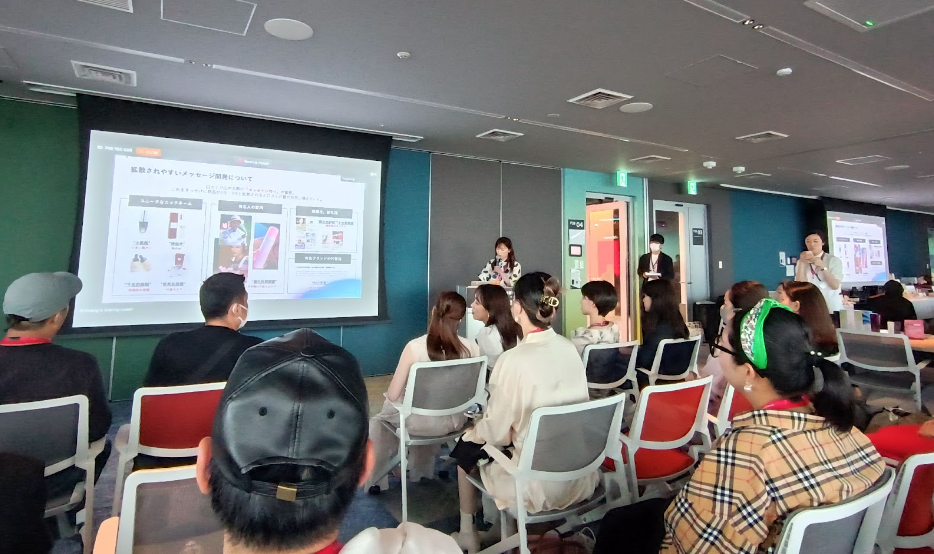 Rui Nishikai from Dentsu CXC delivering her talk
China's youth flock to retro items and hand-written planners
In the smartphone era, some might question the need for physical planners, but in China, retro items and handwritten-style planners are back in vogue, especially among young consumers. An increasing number of Douyin videos are showcasing creators sharing their daily or special experiences using premium notebooks.
This trend presents an opportunity for Japanese planner brands, who are known for their superior aesthetic appeal and unique value. According to a representative from NOLTY, a planner brand published by Japan Productivity Center, Douyin provides the ideal platform for engaging and resonating with young people in China.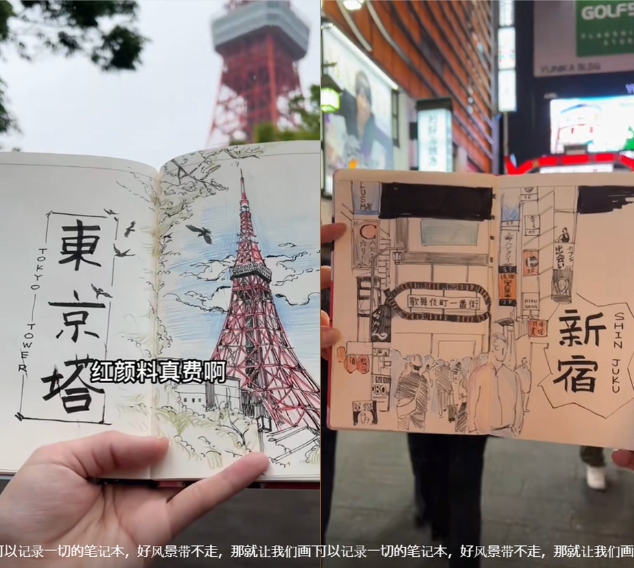 Video from NOLTY's official Douyin account
Japanese cosmetics brands remain popular in China
Japanese cosmetics and skin care products consistently enjoy significant interest from Chinese consumers. The lifestyle brand &be, curated by the renowned stylist Yusuke Kawakita, is popular for handling the makeup of well-known personalities.
The brand has recently launched its expansion into China and while the results are yet to fully materialize, &be hopes to foster deeper understanding and spread its influence in China through active engagement with influencers.
The opportunity provided by Douyin EC Global to bring brands and influencers together at such events also provides a valuable platform to facilitate collaboration.

Japanese brands keen on expanding in the China market participated in TikTok EC Global's recent networking event
Brands expect a massive rebound in consumption and inbound tourism
Following the pandemic, there's growing anticipation of 'revenge consumption' and a rebound in inbound tourism. However, establishing a popular and enduring brand in China requires a broad range of marketing strategies.
As a platform at the forefront of local consumer trends and engaging almost half of China's population, Douyin EC Global provides a crucial long-term partner for Japanese brands to grow and succeed.
To learn more about Douyin Global Ecommerce, and start selling in China, please feel free to reach out to us via the
Contact Us form
on our website.