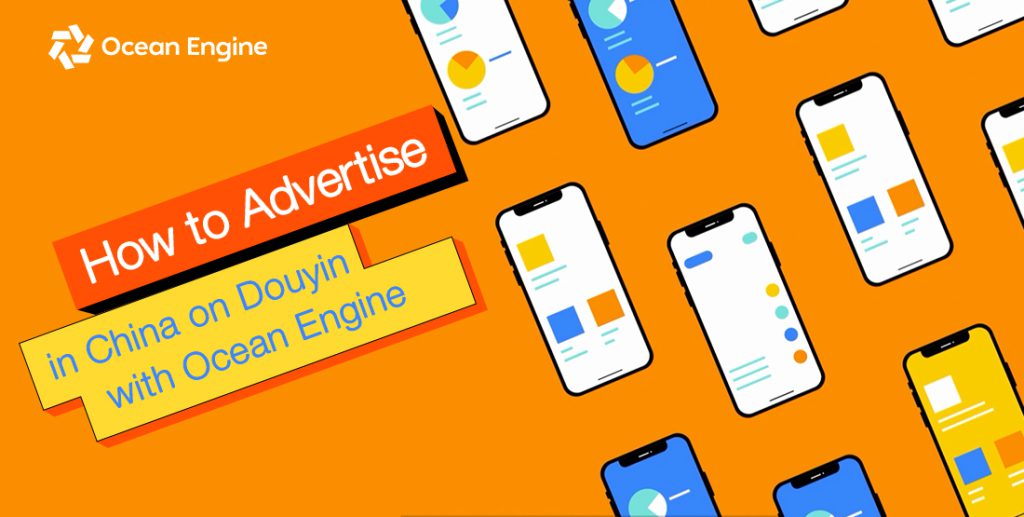 How to Advertise in China on Douyin with Ocean Engine
As the fastest growing short-video app in China, advertising on Douyin offers great potential for global brands and advertisers to advertise in China. Blending endless entertainment with instant purchasing options that align with the users' interests, Douyin makes it easy and effective to match content with the right audience.
Undoubtedly, Douyin has become a key marketing and advertising solution across many industries in China, but how do brands actually create Douyin ad campaigns? Where do they set bids and review Douyin ad costs? How to advertise on Toutiao? What ad tools are available?
In this post, we'll answer these questions and explore opportunities to advertise and market to Chinese consumers using the powerful Ocean Engine platform.
What is Ocean Engine?
Recognized as Kantar BrandZ's Most Valuable Chinese Brands Top 100 for 2021, Ocean Engine provides integrated advertising and marketing solutions all in one convenient place advertise in china. Using Ocean Engine, users can deliver ads and marketing campaigns on Douyin, Toutiao, CSJ (Chuanshanjia), and other popular mobile apps in China.
With 1.9 billion monthly active user accounts across a network of apps, the platform provides a rich entry point and a vast user base for global brands. From news to education, to selfie cameras, to real estate, games, and e-book apps, brands can tap into focused online communities and then gain access to data-driven insights about content consumption and user behavior in their chosen market.
Who should use Ocean Engine advertise in china?
By analyzing user interests and behavior, the primary goal of the platform is to help brands reach the right audience, at the right time, and at the right place.
In terms of who should be using Ocean Engine, the platform can be used by a spectrum of users including sales/marketing/advertising teams, consumer trends researchers, data analysts, product managers, and user growth experts. Based on their business development goals, users can leverage a variety of tools and features including audience research, comparative analysis of competitors (industry benchmarking), and powerful ad delivery services.
For advertisers, key features include fast and easy ad delivery, multiple creative formats, granular targeting, comprehensive ad optimization tools for maximum efficiency, data analysis, and in-depth insights, which we'll explore further in this article.
Running advertising campaigns in China
As a user-friendly advertising platform, Ocean Engine is available in Chinese and English to support both local and global brands run their online marketing campaigns in China.
After registering for the platform as a user, your team will have access to a comprehensive advertising ecosystem. This includes Creative Workbench for creating ads, a variety of user targeting and research tools, as well as extensive data insight products.
Creative Workbench
Creative Workbench lets users easily create multiple ad formats without spending hours editing and exporting advertising content from Adobe Photoshop or Premiere.
Ad placement
For ad placement, you can choose from a variety of formats including Interactive Cards, Voting Cards, e-Commerce Cards, Display Cards, Coupon Cards, and Smart Slides to fit various business needs.
User targeting
Once your team has chosen the right format and created the ad content (using Creative Workbench or preferred software), you can focus on reaching the right audience using Ocean Engine's Granular Targeting and AI Targeting tools.
Ad bidding options
In terms of ad bidding options and budget, you can configure your bids to run exactly the way you want using Automatic Rules, One-Click Boost, and One-Click Inherit.
Automatic Rules enables the system to automatically monitor ad groups and account information in real-time. This enables advertisers to implement minor modifications including ad bids, ad group status, and budget settings to improve their top-performing campaigns. Advertisers can also receive notifications about specific updates regarding their ad spend, sudden drops in traffic, or other important factors.
Next, One-Click Boost, allows advertisers to generate valuable data and give their campaigns a boost by presenting ads outside their target audience. This helps advertisers learn which interest groups are likely to engage with their ads while also controlling their overall ad spend.
One-Click Inherit, meanwhile, empowers users to build on the success of previous ad campaigns with tools that identify high-value traffic based on past activity, while gradually expanding reach to similar audience groups.
Comments settings
Finally, before clicking publish, there are advanced options to tweak the comments settings for your ads. This includes setting prohibited words and blocking users, configuring commonly used terms for batch replies, and comment filtering and export options—giving advertisers full control over their ad's comments.
Powerful analysis reporting and tools
As with other programmatic advertising platforms, running ads on Ocean Engine is rarely a set-and-forget job. To improve ad performance and create even higher converting content in the future, it's important for advertisers to evaluate their ad performance based on audience conversion. To fulfill this need, Ocean Engine offers users special tools to finetune their ad campaigns using key data and in-depth insights.
Post-ad delivery
After an ad goes out, there are various ad data reports to choose from. From audience analysis reports (i.e. devices, behavioral interests, and regions of users), to landing page heat maps, and ad tracking options using third-party tracking links, there are various reports to help optimize your marketing funnel.
In addition, your team can obtain extra insights for scenario-based data analysis (i.e. video, livestream, and landing page analysis reports), business account reports (i.e. changes in user activity over a defined period of time and recent business account performance) to help finetune your brand's ad strategy.
Pre-ad delivery
Ocean Engine also offers comprehensive tools for brands to analyze and optimize ads before they start advertising. This includes In-Feed Ad Traffic Analysis to help estimate ad performance data and gain insights into the best time to deliver ads, as well as details on the relationship between costs and traffic fluctuations before, during, and after ad delivery.
Ocean Engine business solutions for China
As a comprehensive advertising ecosystem for China, Ocean Engine can be added to the marketing mix in a variety of ways to fulfill different business goals. Three common examples are brand awareness, user intention, and conversion.
Brand awareness: For brands seeking to increase brand awareness, ad campaigns can be optimized to increase the strategic exposure of products and services (through clicks and impressions). Ad targeting, for example, can be tweaked to focus on existing followers or users recently exposed to the brand's content.
User intention:Another common strategy for advertisers is to push user intention. This takes the form of optimizing ads to drive users to interact with your ad content and brand channel, including likes, comments, shares, and downloads, in order to attract new followers.
Conversion:The third and perhaps most important goal is to focus on conversion and drive users into taking action. This commonly involves optimizing ads to drive conversion actions to a landing page, such as web form submission, in-app purchase, activation, and subscription payment.
Next, for implementing your goals using the Ocean Engine platform advertise in china, there are three primary solutions to choose from.
In-house
The first solution is to create video content in-house or through an independent Douyin content creator and then leverage Ocean Engine as a distribution channel. This option can work well for larger brands with the internal resources, expertise, and China marketing experience to carry out scaled campaigns.
Creative Workbench
The second solution option is to use Creative Workbench to create native content on Ocean Engine. Here, users can get inspired by top-performing creatives on Ocean Engine, access a free stock video library, and quickly design their own appealing ad content. This solution offers a more streamlined approach to ad creation and distribution with fewer overheads in terms of design resources.
Outsource
For brands without the necessary internal resources and marketing in China experience, a third option is to outsource parts or all of the creative production process to an external agency. This strategy may also involve receiving services to optimize campaign results using the same or another external vendor.
Want to learn more about Ocean Engine?
Popular apps such as Douyin and Toutiao offer enormous potential to go viral and reach a niche audience. Most foreign brands, though, are still sleeping on the opportunity to test video ad campaigns and other new marketing in China opportunities.
To learn more about Ocean Engine, including how to create Douyin ads to advertise in China and how to start advertising on Toutiao, check out the Ocean Engine website.
For specific inquiries, including registration, onboarding, advertise in china, and specific marketing advice for China, please feel free to reach out to us via the Contact Us form on our website.