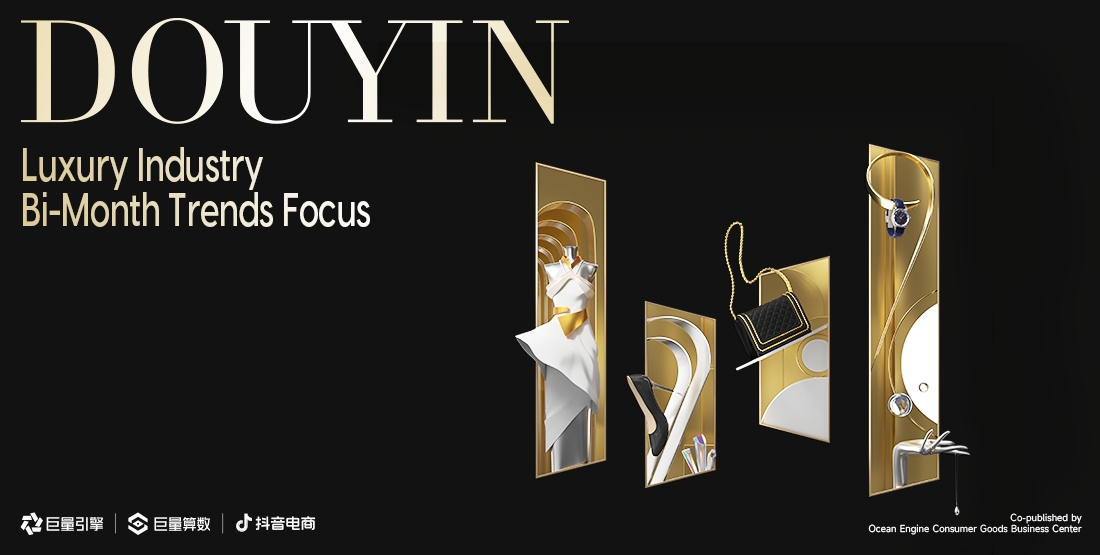 Trends Focus: Douyin Insights & Data on China's Luxury Industry | Jul – Aug 2023
This month we're back with the "Luxury Industry Bi-Month Trends Focus", a bi-monthly publication highlighting the latest luxury industry trends on Douyin, a popular video-sharing platform with over 600 million daily active users.
This publication is designed to serve as a key resource for industry professionals, presenting not just up-to-date platform data but also expert analysis distilling recent trends and case studies.
As part of our second edition, covering July and August 2023, we delve into the latest fashion shows, festivals, trending content, and hot hashtags. Additionally, we will reveal the two latest luxury brands taking advantage of Douyin's popularity to launch new Boutique stores.
Fashion shows
With 18 celebrities gracing the runway, DIOR hosted its Autumn-Winter Ready-to-Wear Showcase in the city of Shenzhen. A live feed of the event broadcasted on Douyin helped to boost exposure and ignite sustained buzz, with real-time viewership peaking at over 100,000 users.
After the show, trending hashtags including #DIORRockedShenzhen and #DilrabaDIOR helped DIOR top the app as the number one luxury brand. DIOR also gained over 20,000 new followers from a combination of livestream, homepage, and video assets.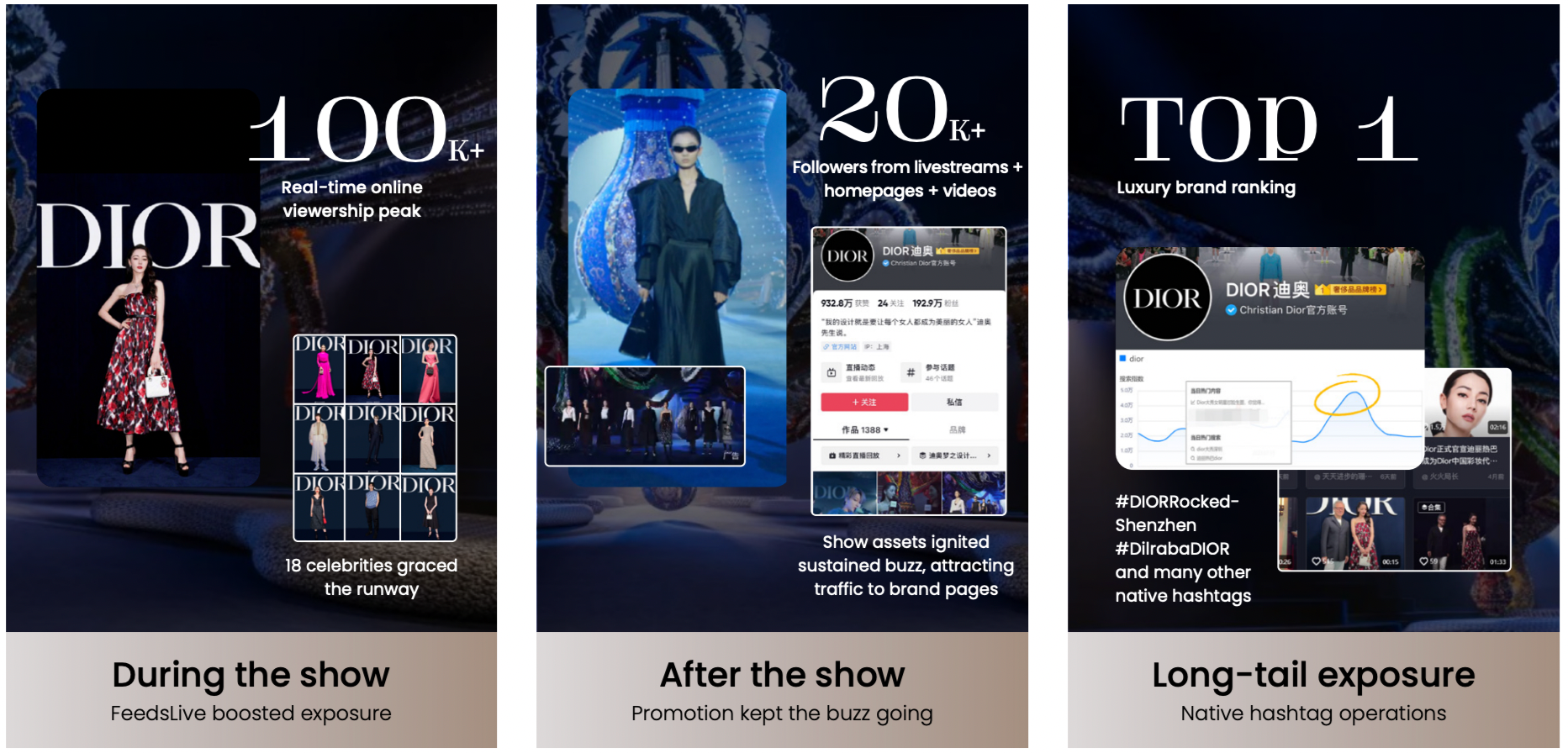 Trending content
International men's magazine, GQ, released its new #MaillardMakeover campaign, celebrating a new fashion style inspired by the browning reaction observed in steaks. Aimed at generating buzz through influencer collaborations, the campaign leveraged content creation, livestreaming, and inventory matching, before driving conversions to sellers as part of a closed loop.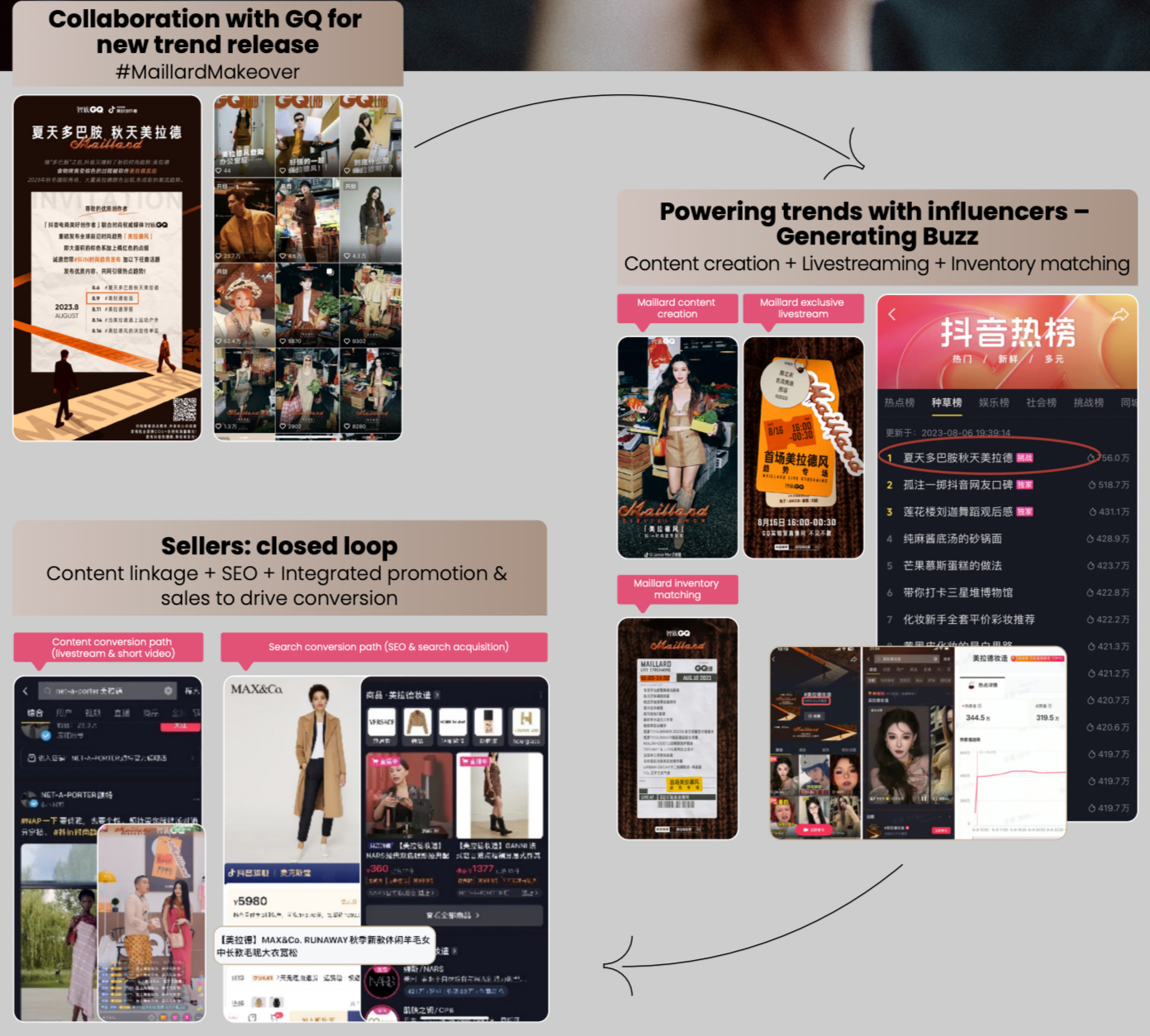 Recent festivals
GQ teamed up with Bazaar to generate content and drive sales of luxury products during the Qixi Festival, known as Chinese Valentine's Day.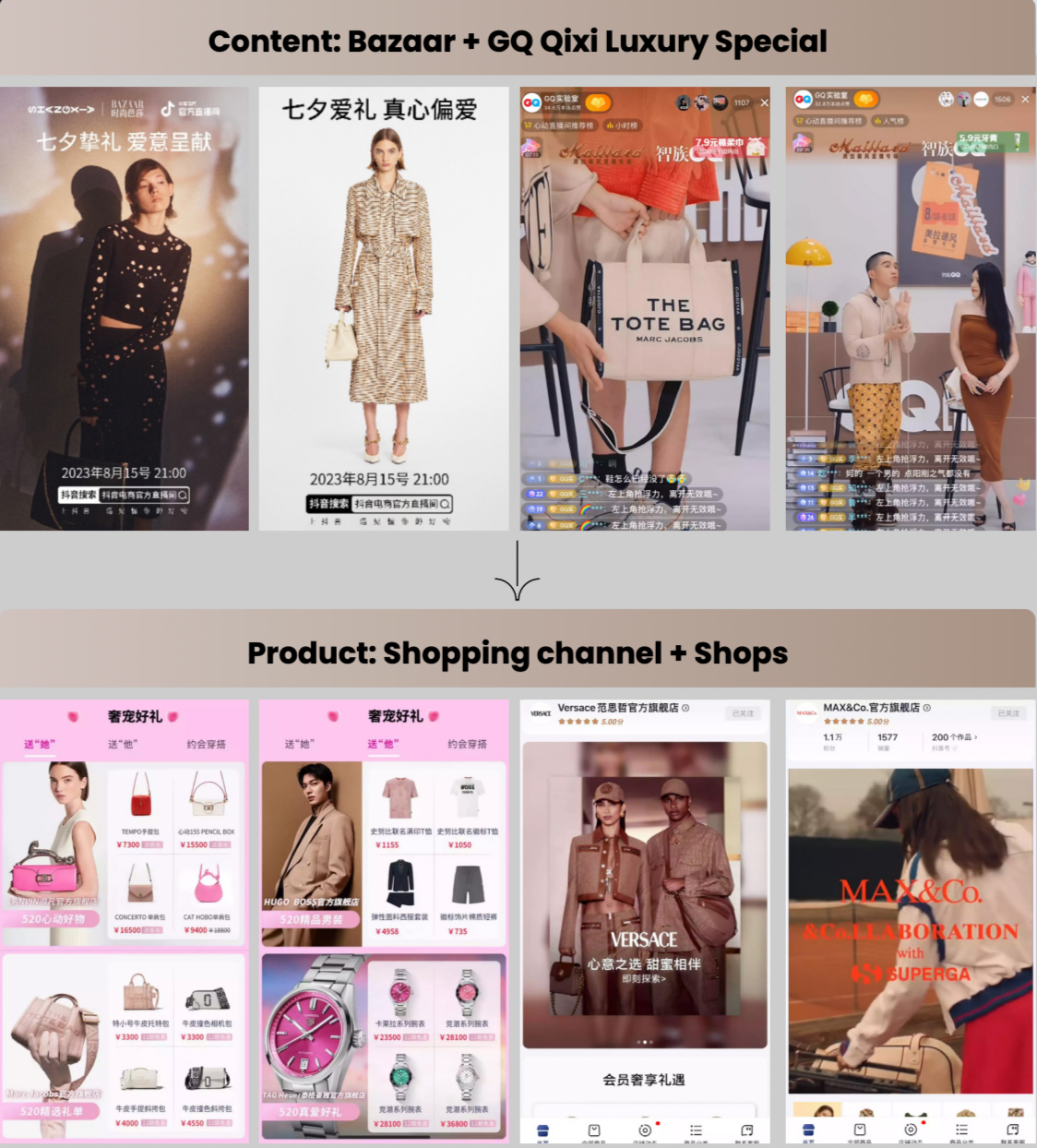 Boutique launches
Iconic luxury brands Burberry and SHANGXIA both recently opened Boutique storefronts on Douyin, while VERSACE held its first Boutique livestream, leading to a 4-fold jump in its Douyin search ranking.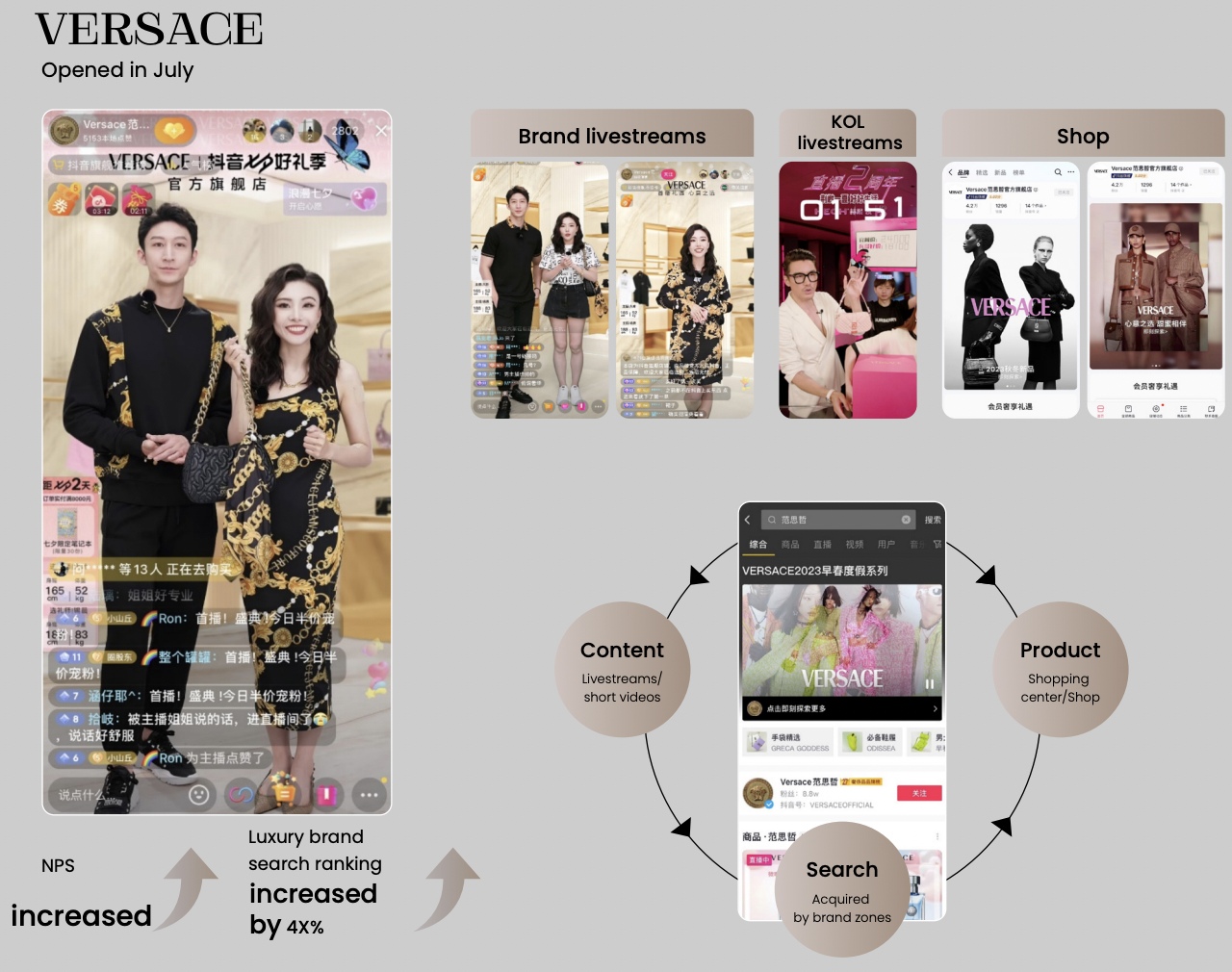 Industry data overview
From short videos and livestreams to search activity and hashtags, below is a snapshot of the latest Douyin data capturing the rapid growth of China's luxury industry.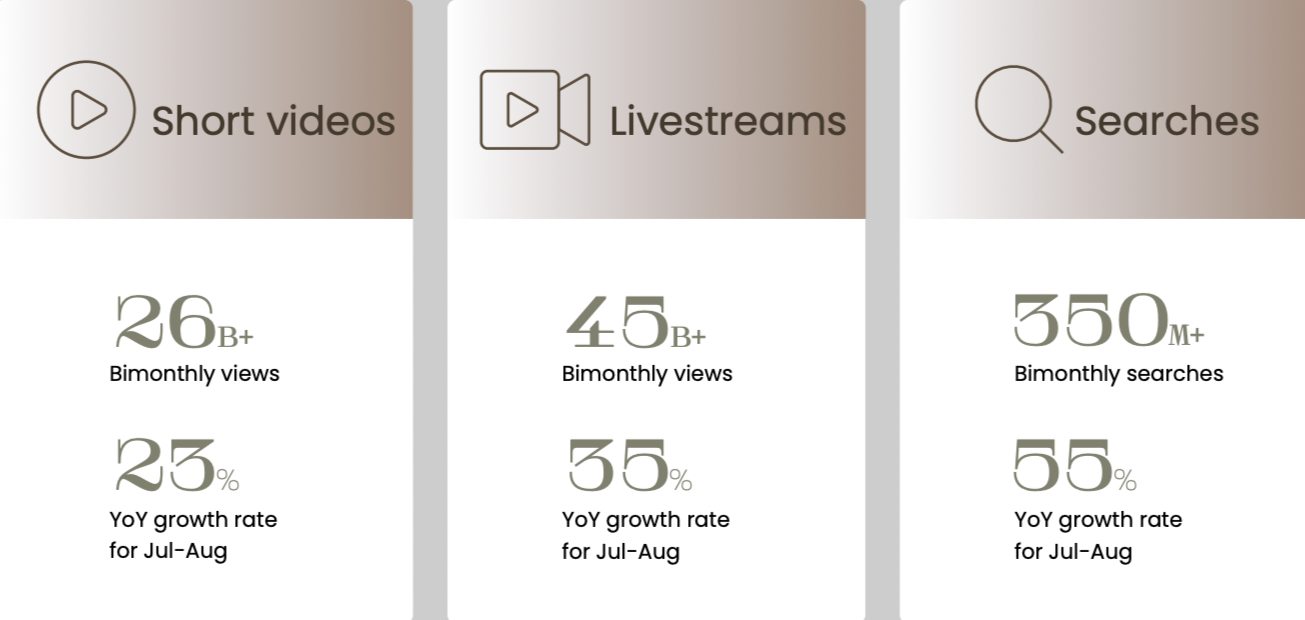 Short videos
With an astounding 26+ billion views and 23% year-over-year growth (July and August), consumers are continuing to enjoy immersive entertainment through short videos.
Livestreaming
Transforming passive viewing into an interactive experience, livestream viewership continued to soar, with over 45 billion bi-monthly views and 35% YoY growth.
Searches
As a key barometer of desire, search activity experienced 55% YoY growth (based on the July to August period) with 350 million searches. The top searches were spread across various brands including Balenciaga, LONGINES, Miu Miu, Prada, Ralph Lauren, and Valentino, along with the two trending keywords of Tsinghua Fashion Show and Teaching Attire.
Hashtags
Serving as an important link between content and interested audiences, popular hashtags during this period included #Luxuries, #YSL, #YSL Qixi, and #limited edition.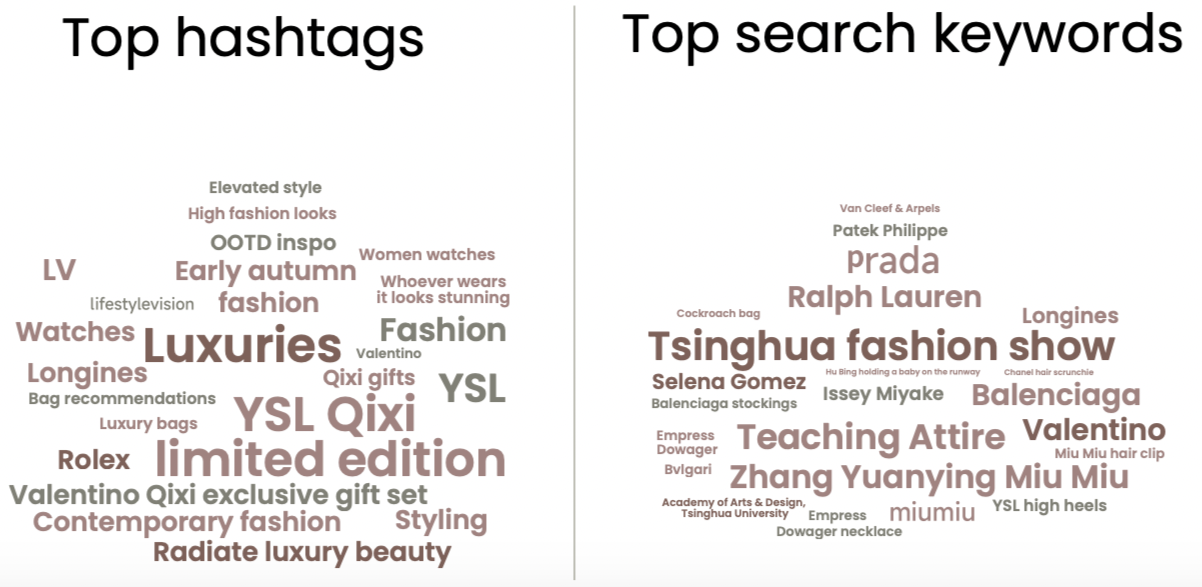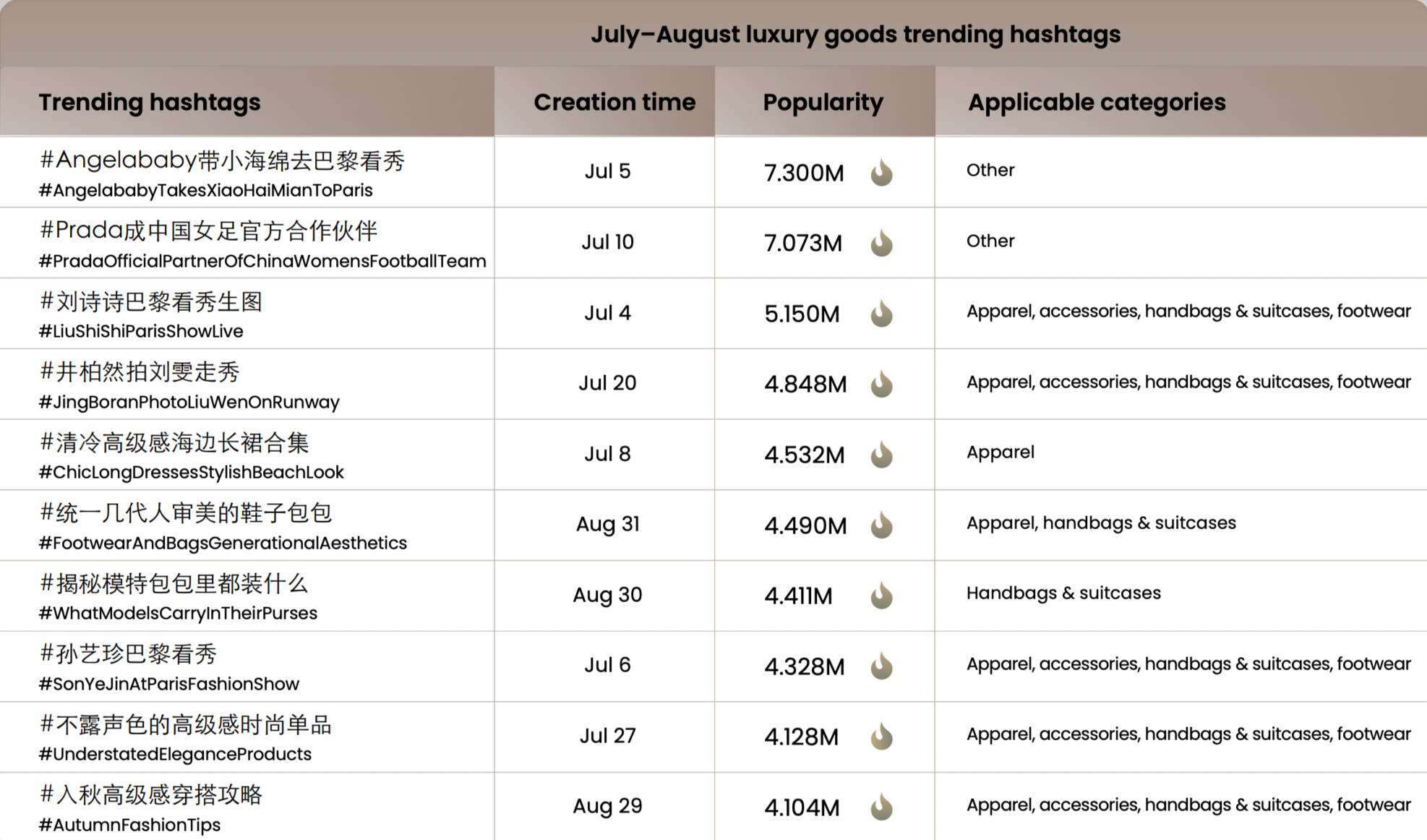 Interpreting category trends
Expressed through hashtags, search keywords, and short videos indexing the zeitgeist of modern luxury, we present to you the latest category trends.
Epitomizing the essentials of self-expression, Apparel witnessed a surge with 49% year-over-year growth in views (Jul-Aug). Accessories (33%) and Handbags & suitcases (24%) also recorded strong levels of growth.
Conversely, the Footwear category saw a 1% dip in YoY views, continuing the recent shift in consumer focus.

Luxury handbags & suitcases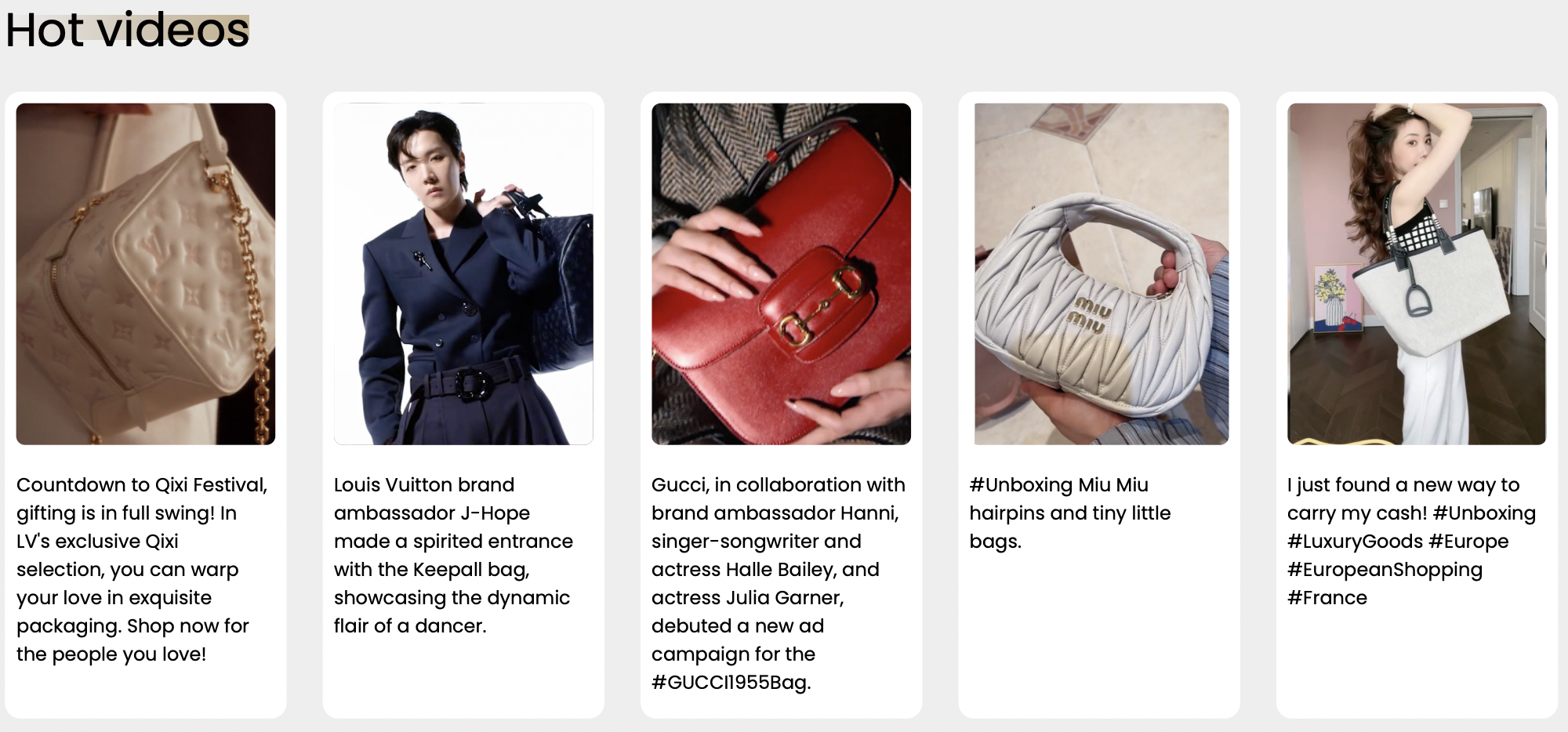 Luxury apparel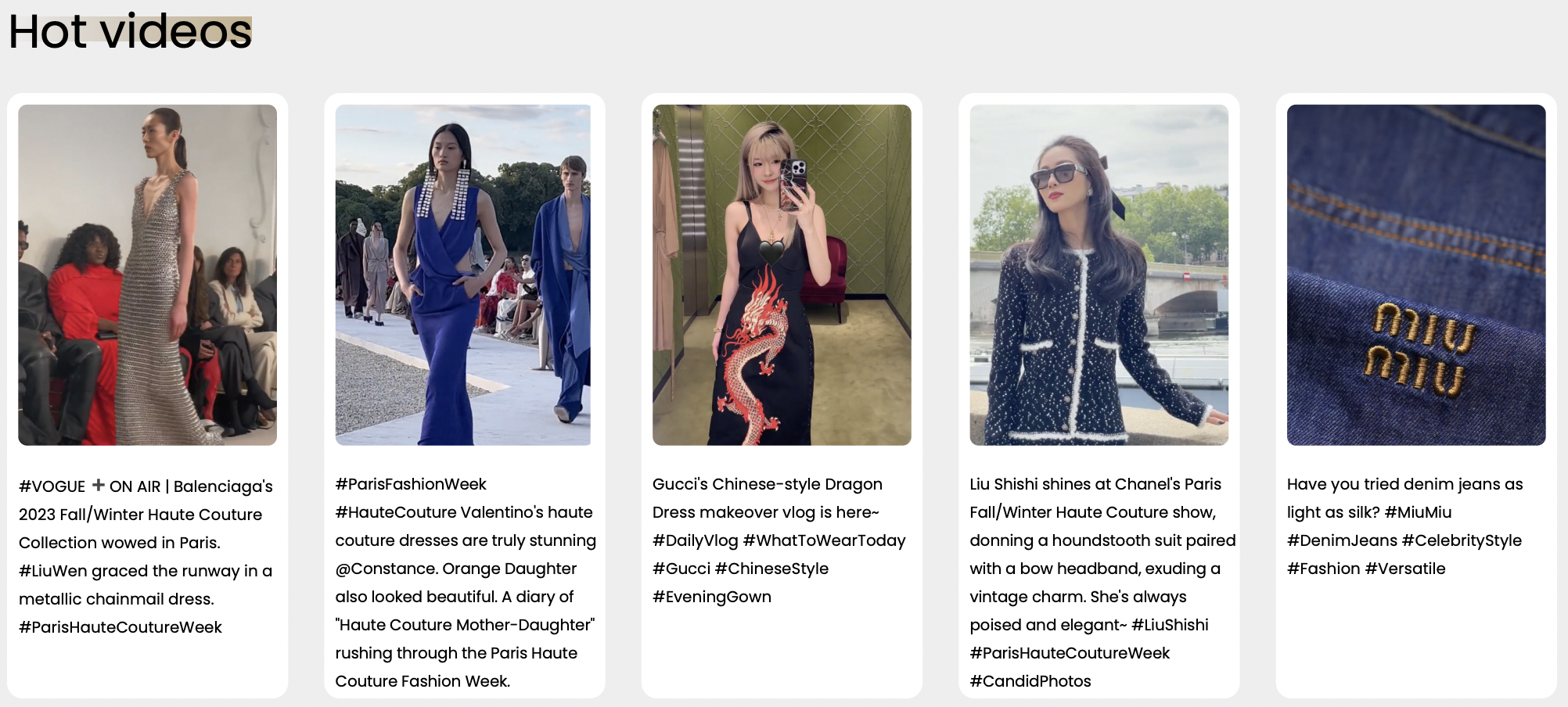 Designer accessories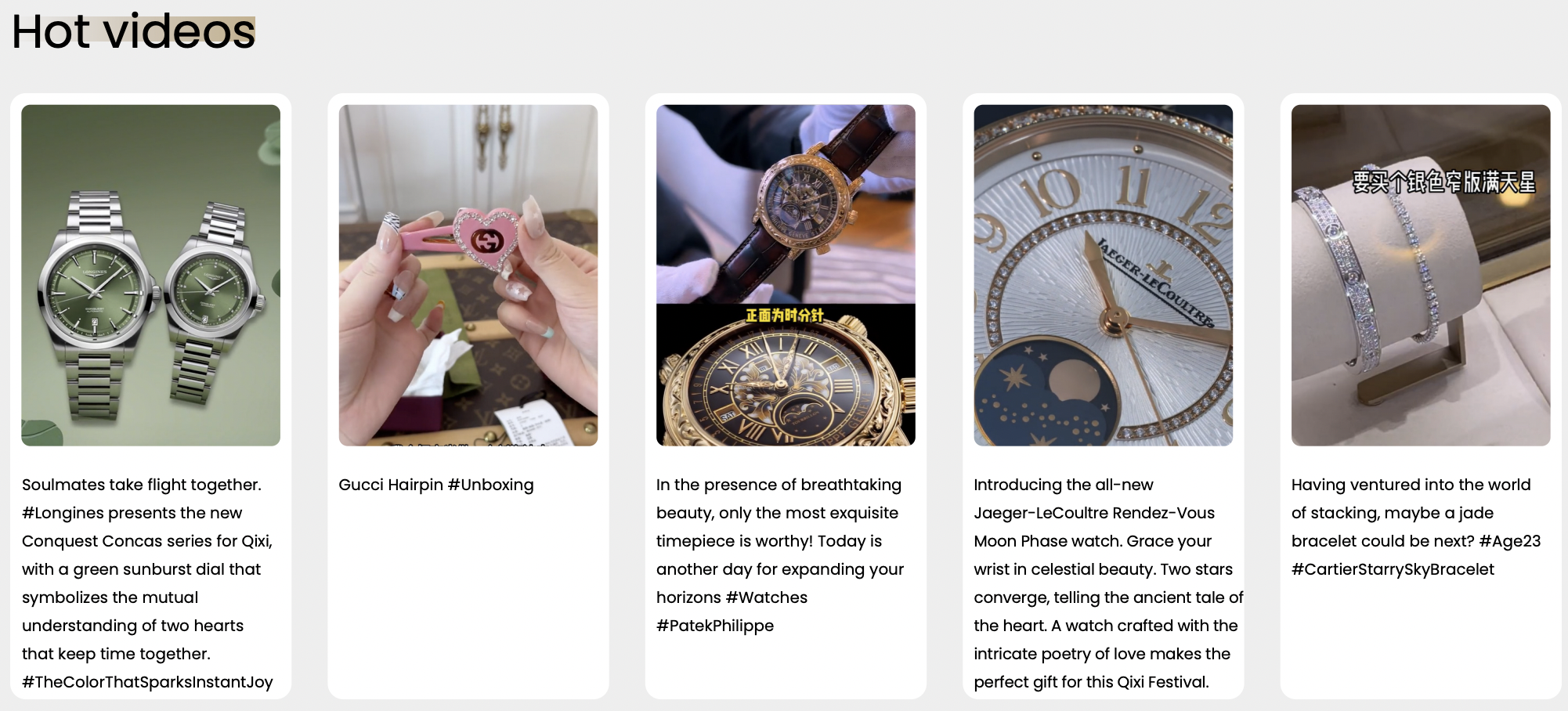 Designer shoes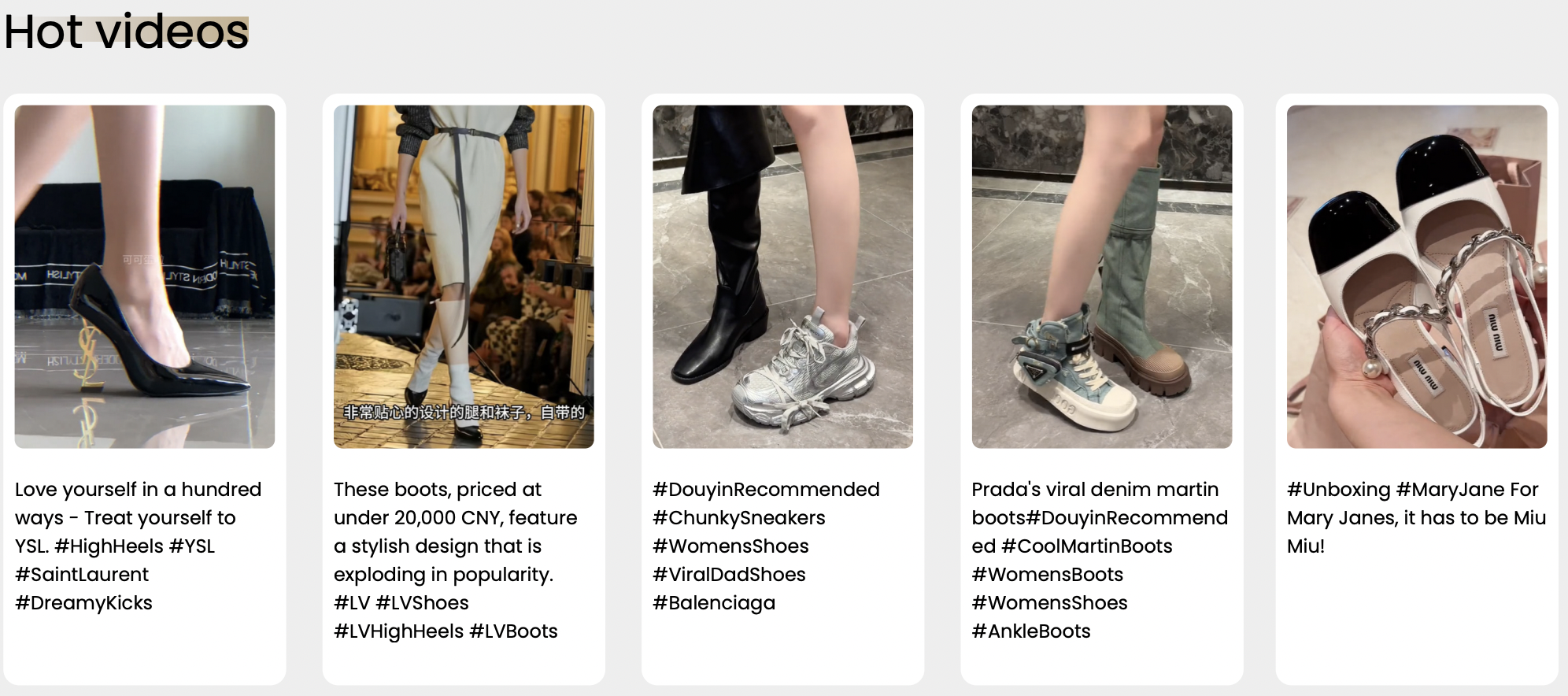 Spotlight on brand ads
Looking for ad inspiration? Below is a selection of ad creatives curated from leading brands including VanCleef & Arpels, Cartier, CELINE, and LONGINES.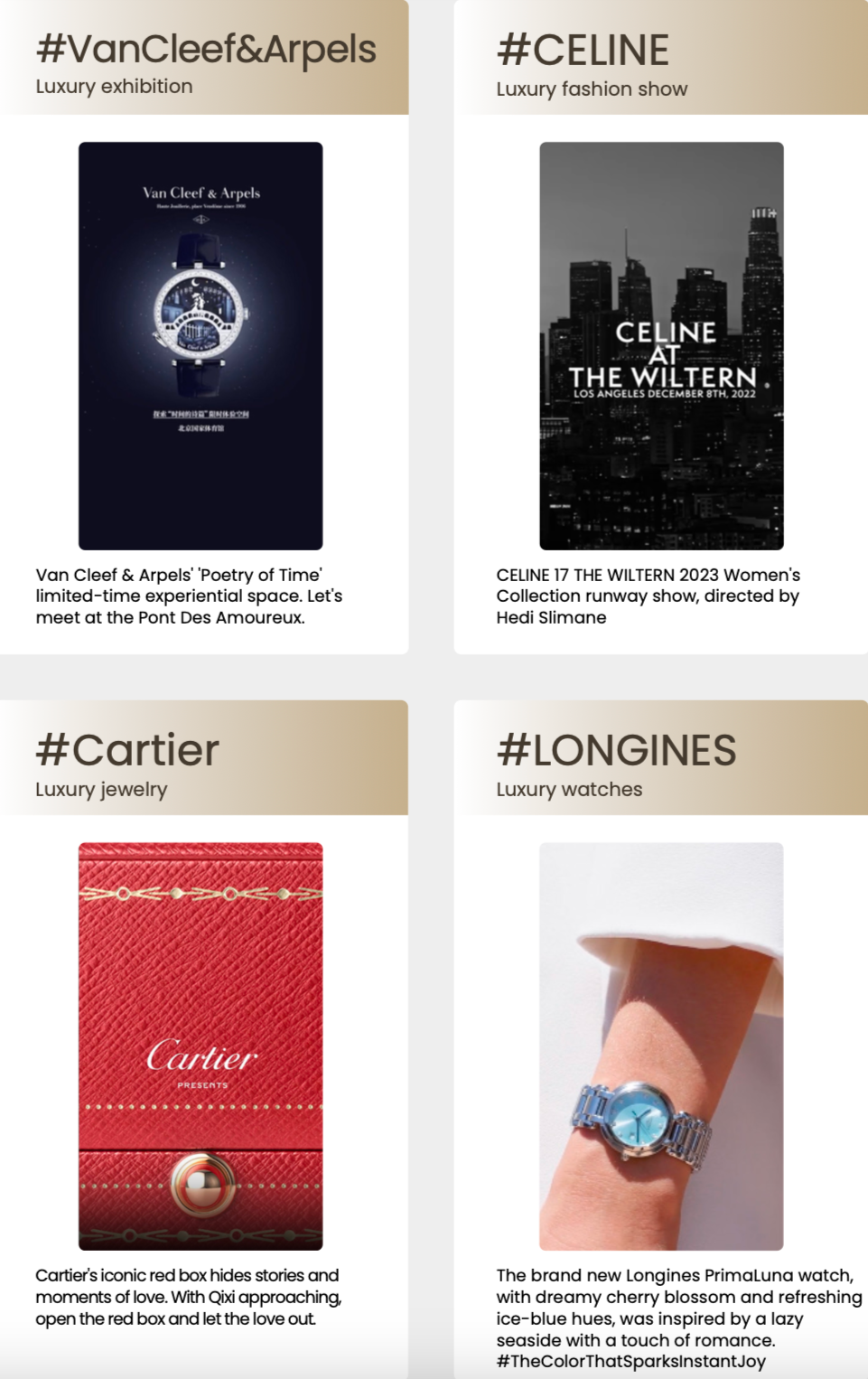 Popular Ocean Creator Marketplace content
Accessing KOL management services from the Ocean Creator Marketplace, major luxury brands including Balenciaga, Vacheron Constantin, LONGINES, Coach, and Swarovski recently partnered with Chinese KOLs to create and distribute branded content.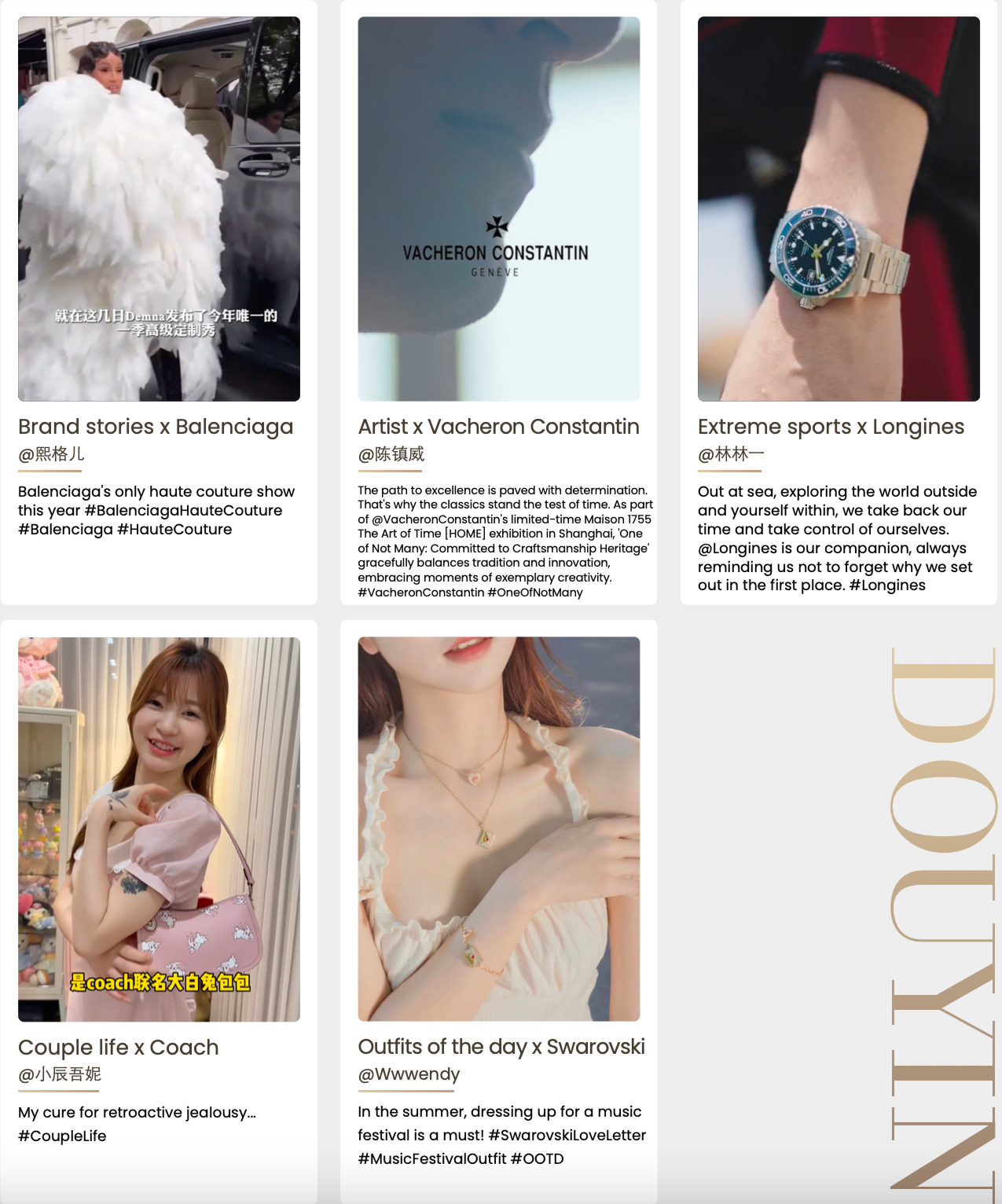 Stay tuned for the next bi-monthly report
Drawing on inside knowledge and the latest data from Ocean Insights, Ocean Engine, and Douyin E-commerce, each bi-monthly report is designed to inspire and inform business strategies, assisting brands to stay a step ahead. To view the next bimonthly report, please bookmark this page and check back again soon.
Download whitepaper
We also invite you to take a deeper dive into the world of luxury marketing by downloading our newly-released whitepaper, 'Douyin Luxury Gravitational Center.' This comprehensive report offers invaluable insights into the latest trends and consumer behaviors to help you stay at the forefront of China's luxury industry.

Notice
This report was jointly produced by Ocean Insights, Ocean Engine Consumer Goods Business Center Luxury Goods Industry, and Douyin E-commerce Luxury Goods Industry.
The text, data, and other content contained in this report are protected by the intellectual property laws and regulations of the People's Republic of China. Except for third-party data and other public information cited in this report, this report belongs exclusively to Ocean Engine.
Writers of this report do not take any responsibility or liability for the third-party data and other public information cited in this report. This content, in all circumstances, is for reference only and shall not be altered or modified without permission.
You are welcome to share or cite this report. If you wish to share or cite this report, please contact us. Also, do indicate the source when you share or cite this report. If you have any questions about the content of this report, please contact us at eresearch@bytedance.com.
Ocean Insights
Leveraging content consumption platforms such as Toutiao, Douyin, and Xigua Video, as well as Ocean Engine's advanced data and technology, Ocean Insights provides leading, strictly objective, and careful insights into marketing trends. Ocean Insights publishes content trends, industry research, and advertising strategies, along with indexes, rankings, and data analysis tools to meet the needs of enterprises, marketing personnel, and creators.
About the data
The data in this report is from an internal data platform. Please note that it has not been validated.
Douyin luxury goods content: Videos on Douyin that contain luxury goods-related keywords in their titles as well as videos featuring luxury goods.
Time frame: July-August 2023 (unless otherwise specified)