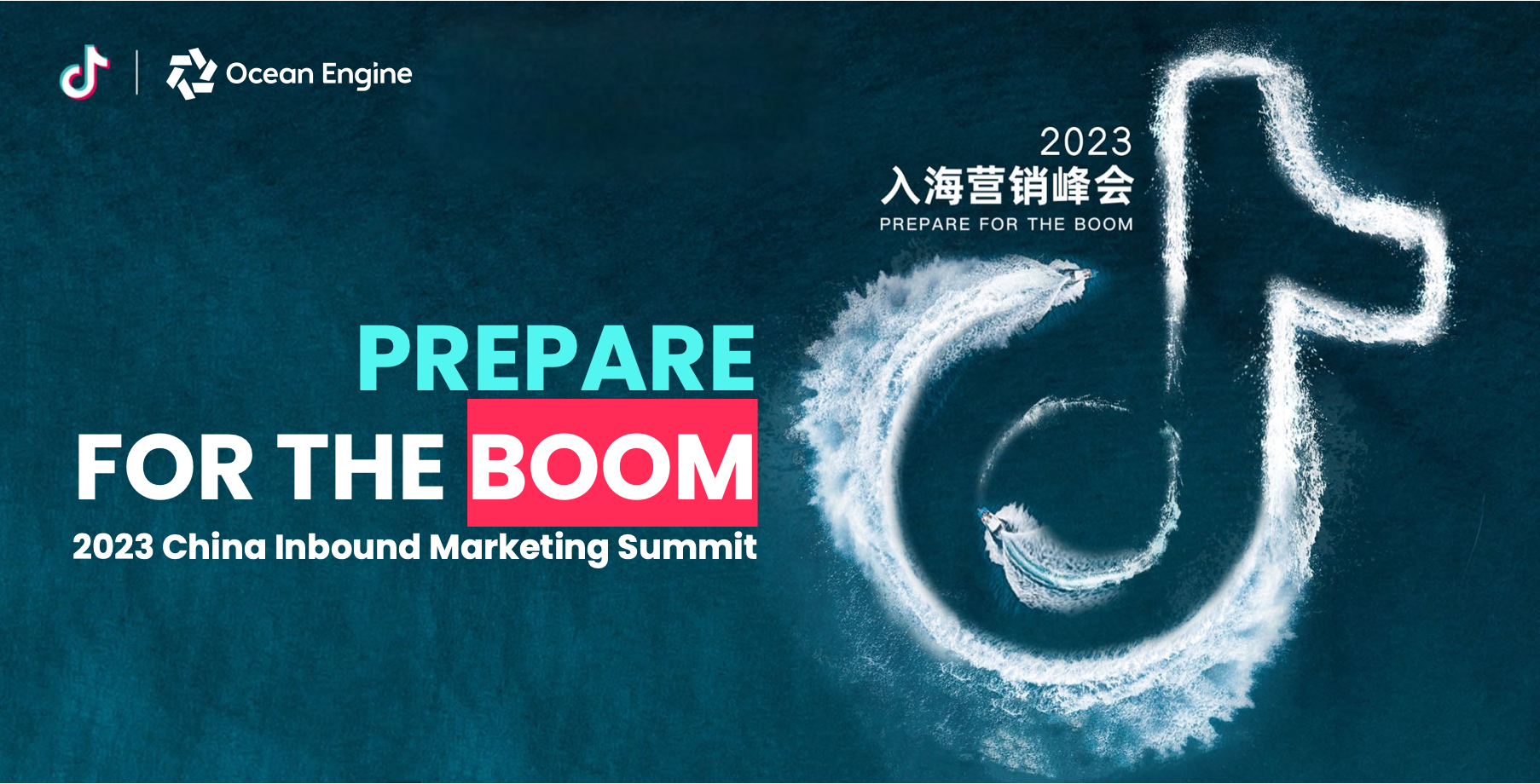 Recap: Ocean Engine 2023 Inbound Marketing Summit
As the world emerges from a multi-year pandemic, businesses are intensifying their efforts and rallying resources to unlock cross-border opportunities.
As highlighted by Lucas Zhang, Ocean Engine's Head of the China Inbound Business, "The reopening of the border is a positive sign for overseas brands, offering a promising outlook for growth."
"With inbound business resurging this Spring, Douyin, as a multi-trillion GMV market for commerce, offers an ideal platform for global brands."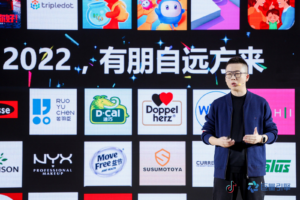 Building on recent developments, Ocean Engine collaborated with its global partners to host the "2023 Inbound Marketing Summit: Prepare For The Boom" in Shanghai.
Attended by industry leaders from the e-commerce, gaming, and app software industries as well as multiple brands and digital service providers, the summit featured a series of informative presentations from platform experts, creators, and digital marketers, capped by a riveting roundtable discussion.
In this article, we'll take a look at some of the key lessons and topics explored during this knowledge-packed event. Whether you couldn't attend in person or you want to refresh your memory, this recap will give you all the key insights to help you stay ahead of the curve in 2023. So sit back, relax, and let's dive in!
Platform Insights: Top Marketing Trends in 2023
As we plan for 2023 and beyond, it's important to take a step back and reflect on the trends and lessons from 2022.
As a Product Strategy Lead at Ocean Engine's Inbound Business Center, Cynthia Xing provided valuable insights into the growth of Douyin in 2024 and what to expect in 2023. With more than 23 million users buying cross-border products in the past year, the numbers continue to rise, with the app's e-commerce GMV growing 3.2x over the previous year.
As we look ahead to 2023, Cynthia Xing cited that advertisers are expected to invest more in digital marketing in 2023 with the intention of recovering their marketing investment, and a greater focus on social commerce over traditional e-commerce.
Cynthia Xing expects more global brands to embrace Douyin as a vital branding and conversion channel, but also highlighted that brands must remain nimble and adaptive in order to succeed in the rapidly evolving digital landscape.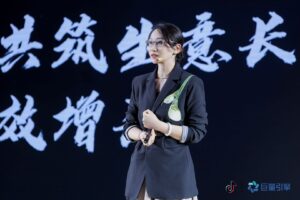 A new marketing strategy for 2023
Traditionally, brands focused on short-term conversion based on a singular marketing strategy, extensive ad traffic purchasing, and reliance on bestsellers to drive sales.
As highlighted by Cynthia Xing, the top marketers are now pursuing a new approach built on long-term sustainable growth and a three-pronged solution based on nativized content, private domain management, and brandformance.
| | | | | |
| --- | --- | --- | --- | --- |
| PAST | Short-Term Conversion | Single Strategy | Extensive Ad Traffic Purchasing | Pursue Bestsellers |
| NOW | Long-Term Sustainable Growth | Synergistic Integrated Marketing | Consumer Refinement Operations | Build Brand Value |
1) Nativized content
In order to build a two-way bridge between brands and users, it's vital to include nativized content in your marketing strategy. This includes high-quality creator content and livestream shows.

Use native ads to boost exposure for nativized content
2) Private domain management
Achieve new breakthroughs and increase marketing efficiency by leveraging creators' private and organic traffic to gain followers and increase conversions.

Use native ads to boost exposure for private domain content
3) Brandformance
Achieve branding and performance goals simultaneously. This strategy helps to change perceptions, accumulate an audience, attract conversions, and promote bestsellers by investing in branding to drive sales and creating bestsellers to boost branding. Users who have been exposed to brand ads are also easier to reach in subsequent ads, thereby helping to reduce ad conversion costs.
Creator Insights: Creating Content That Wins
With content as the magic sauce connecting users and brands, attendees were excited to hear from Yong Ai, CEO of In-MCN and host of the DTC Lab Podcast.
Yong Ai discussed the importance of creator marketing, including the importance of accumulating content assets and focusing on the most effective KOLs.
Content asset accumulation
Yong Ai used the analogy of creating "content drawers", each containing different types of content, and how when stacked, they can help to solve different problems.
In the case of Douyin, combining an official account, with profiles, user recommendations, traffic, search, and product promotions can help take users from A1 (aware of the product) to A5 (advocating the product).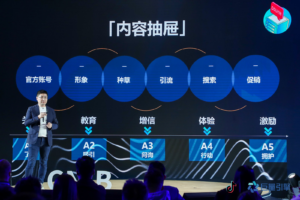 The 80/20 Principle for finding KOLs
In terms of KOL asset management, Yong Ai emphasized tapping into the Law of the Few and the 80/20 Principle to find creators who are true advocates of the brand and who can deliver marketing benefits beyond short-term traffic. Conversely, the 20/80 Principle (an inverted pyramid funnel) can also work well for high-budget or established brands.
Brand Insights: Voice of Success
The "Voice of Success" session was a standout part of the summit, featuring three digital marketing agencies:
Gismart
,
MOSEIKO
, and
Ruoyuchen
.
Each agency brought unique perspectives and experiences, shedding light on different strategies that have proven effective for their clients. In this section, we will delve into the key takeaways and what lessons we can learn from their experiences.
Mobile apps
Last but not least, Ernest Lebedev, User Acquisition Manager at Gismart, was buoyant about the opportunities presented by 5G Internet, automation, and AI tools, and their effect on the mobile app and gaming industries. Mr. Lebedev was also wary of the challenges set by potential regulatory changes and different consumer behavior across China.
To overcome these challenges, Ernest recommended brands to double up on market research, including market opportunities, capacity, and competitors, and finetune their product to fit the China market by investing in localization, UI/UX upgrades, and store optimization. Communicating with in-country partners and networks to collect insight, and launching on multiple platforms can also help to provide data to base long-term decisions.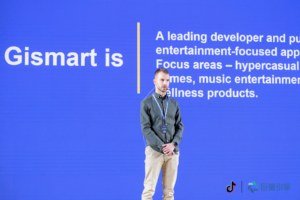 Cross-border e-commerce
Not all industries were disrupted by the pandemic, with cross-border e-commerce a notable exception, as noted by Fengming Zhao, Operation Director of Ruoyuchen's Business Department.
Fengming Zhao cited two brands, Selsun and Gold Bond , who after signing up for Douyin in 2021 have gone on to become top-selling brands on the app. The journey of the brands from novice to semi-pro required experimentation and learning the ins and outs of Douyin. Ultimately, it was staff and KOL-led livestreams alongside short video sales that proved the game-changers.
Next, from semi-pro to expert, a new strategy built on producing short videos via top KOLs and KOCs took sales to new heights, with Selsun becoming the number one imported shampoo on Douyin and both brands featured in the top 10 Global Buy list in December 2022.
Importantly, Ruoyuchen helped the brands acquire KOL resources by searching relevant keywords and offering commissions to third-tier KOLs, connecting with second-tier KOLs via competitors' networks, and offering a higher share of resources as well as annual/quarterly contracts to top-tier KOLs.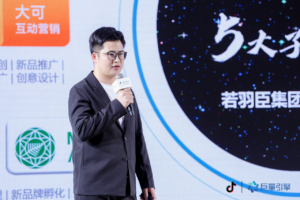 Education
China has long been a massive market for cross-border education and Fan Zhang, the General Manager of the Overseas Business Department at MOSEIKO, is upbeat about the possibilities in 2023. With the border re-opening in 2023 and the resumption of face-to-face teaching on campus in key target countries, the number of Chinese students studying abroad is set to rebound.
According to Fan Zhang, Douyin is an ideal platform for overseas universities to build their brand in China. Coventry University, for example, has leveraged Douyin to promote its majors to students through In-Feed Ads and video creatives providing "DIY study abroad" support during the pandemic.
MOSEIKO helped Coventry University to optimize its target audience, thereby decreasing cost-per-click and boosting overall impressions. A H5 leads page was also used to collect information from potential students and multiple AB tests were conducted on different video and image formats to optimize the conversion rate.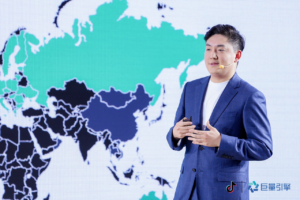 Travel
The tourism industry, too, was hit hard by the pandemic but is set to recover in 2023. As highlighted in Fan Zhang's presentation, the tourism industry revolves around popular travel seasons including Spring Festival, Labor Day, National Day, and the summer vacation.
Marketing campaigns, therefore, need to be scheduled accordingly, with discount promotions interspersed during the off-season to maintain engagement with potential customers and overseas promotions planned two to three months in advance.
For more tips and travel marketing strategies, check out Ocean Engine's Chinese Travel Marketing Guide for Douyin.
Roundtable Insights: Work Together, Win Together
Hosted by Changhong Liu, Ocean Engine's Marketing Strategy Manager, the final session of the event explored marketing strategies based on the latest trends and predictions for 2023.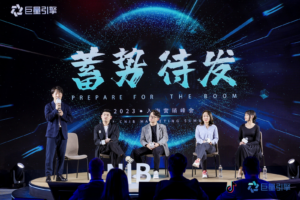 The roundtable featured Xiyu Chen (CEO of APAC Region, Spruce Nutrition), Kang Wang (Business Development Director & Co-Founder, Weiquan), Yan Zhang (COO, Hou Lang Culture), and Yue Hu (Business Revenue Partnerships Director, Ocean Engine).
Douyin marketing trends
From obtaining traffic to product testing and selling online, the first takeaway of this session was just how different each company derives value from the Douyin ecosystem, including multiple options to combine different services. Xiyu Chen from Spruce Nutrition, Kang Wang from Weiqian, and Yan Zhang from Hou Lang Culture all emphasized the power of combining short videos with livestreams to drive traffic and convert attention into product sales.
Ocean Engine Shopping Ads
Wang Kang also highlighted the role of specialized tools to optimize advertising operations on the app, including the Ocean Engine Shopping Ads Platform. Using industry and user data and matching it with the merchant's profile data, the service helps Weiqian quickly find optimal advertising methods, which has helped to overcome problems with ad traffic, labeling, and weighting.
Priorities for 2023
The panelists were positive about the prospects for business on the platform in 2023, especially given the variety of advertising and marketing options available. However, there was one technique that dominated discussion and that was "live" content. With its ability to bring in traffic, increase brand exposure, and promote sales—all within a fixed period of time—live content will be a major part of their marketing strategy in 2023.
However, it's important to note that the success of a brand cannot rely solely on its content strategy and brand positioning. Collaboration and synergy between the brand, agency, and platform are also critical factors in achieving success. By working together, these entities can leverage their strengths and create more impactful campaigns that resonate with consumers and drive business results.
Lastly, in an important community announcement, Yue Hu provided an update on the China Inbound team's priorities for 2023, which will involve assisting more overseas brands to enter the China market and offering increased support for brands (i.e. strategy analysis, marketing services, 1-to-1 assistance, etc.).
Are You Ready for 2023?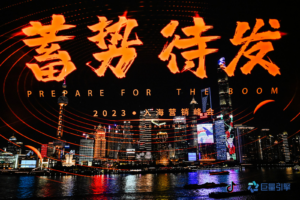 With the ever-evolving landscape of technology and consumer behavior, it's essential to stay ahead of the curve by leveraging the latest trends and techniques. As we move further into 2023, we are excited to see the industry continue to flourish and innovate, presenting new opportunities for growth and success.
We hope that the insights shared here have been valuable in shaping your own marketing strategies for the year ahead. To learn more about Douyin and social commerce in China, feel free to contact us or you may like to read up on the number one shopping trend in China and how to advertise in China using Ocean Engine.