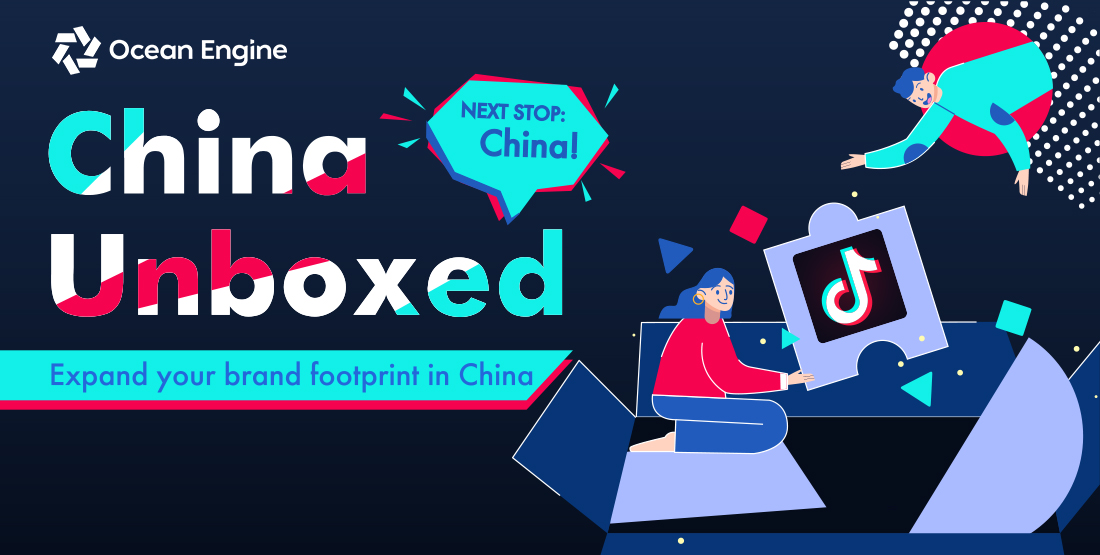 What is Douyin? The Video Super App in China
January 11, 2023
5 mins read
Douyin ( 抖音, meaning "shaking sound" in Chinese) is China's leading destination for short-video content.
Released in 2016, the Douyin app has evolved into a super app that currently covers short and mid-video content, livestreaming, and e-commerce. Together, these features interconnect and empower users to capture and present creativity, knowledge, and moments that matter in their everyday life.
On Douyin, anyone can be a creator—enabling individual influencers and brands to jump in with native content that can find its target audience. For brands, the Douyin app also provides an innovative advertising channel to reach Chinese consumers with fewer barriers than ever before.
Why is Douyin so popular?
Whether it's killing time before work, waiting for the elevator, or eating alone, people in China are rarely far from their smartphones. Smartphone users in China spend an average of around six hours a day on their devices and short videos typically consume a third of their screen time.
As the leader in popularizing short-video content, downloads of the Douyin app have exploded in recent years. It has entrenched itself into the lives of people throughout China, becoming synonymous with contemporary Chinese digital culture.
With everyone empowered to be a creator on Douyin, the app has also amassed a huge and diverse content library. This attracts users to consume video content as an easy way to explore their interests in Entertainment, File & TV, Food, Gaming, Sport and other niche categories.
The Douyin search feature alone attracts 400 million users searching for knowledge and inspiration each day, making Douyin a unique platform for discovery. This trend has not gone unnoticed and many brands are taking advantage of this popular platform to deliver high-converting ad campaigns.
Video advertising trends in China
Video advertising in China is not automatically easier because there are more potential people to reach. We live in an era where consumers globally are tired of online ads. That said, there's still a place for entertaining content that can help consumers make an informed purchasing decision.
It's perhaps no surprise then that short-video ads and livestreams have revolutionized the old search-and-click model of online retail. Blending endless entertainment with instant purchasing, social commerce offers enormous opportunities to create value and shorten the purchasing journey.
In part, what makes social commerce so successful is its power to foster a human connection, whether that be through storytelling, humor, entertainment, or simply showing-by-doing.
In less than five years, social commerce has thus established itself as a major sales channel in China with Douyin leading the way. As a highly interactive, social, and gamified content platform, Douyin offers a hot playing field for brands and advertisers to create compelling video content and create new relationships with users.
Video advertising on Douyin
Users rush to download the Douyin app because they want to be entertained and inspired. They want to connect with creators and brands in their interest graph. This makes the Douyin app a special place, with users far more likely to engage with advertising content—rather than ignore or simply click past it.
While anyone can go live on Douyin, you will need high-quality content and a sound strategy if you want to sell products. As a brand, you can try pitching product selling points to customers, share common or unique use cases, offer limited-time discounts, incentivize follows, start a hashtag challenge, or provide product comparisons—all in a very short piece of content. Livestream events, in particular, can help to build awareness, sell more products, and run viral marketing promotions.
Next, when it comes to defining the selling points for your products, it's vital to know what the market is saying. Using Douyin, brands can access advanced video content analysis technology to make data-driven decisions that go beyond traditional A/B testing. This includes real-time analysis of conversations that are related to a brand and product.
Taking one cosmetics brand as an example, they discovered most user complaints about their foundation product were related to the unpleasant effect of covering acne and the foundation looking cakey on their skin. Subsequently, they collaborated with Douyin creators to release videos teaching the correct application method, which surfaced to users who had expressed negative concerns.
By recognizing the problem and taking swift action, the brand was able to record an immediate increase in purchase intent and brand favorability according to a user survey.
Douyin case study: Michaels Kors THE WALK
As part of its global marketing concept THE WALK, American luxury brand Michael Kors made the strategic decision to invest in short-video content to carry out its local marketing campaign in China.
The video campaign involved inviting three fashion influencers to wear Michael Kors Access smart wristwatches and new MERCER bags and a call to users to create their own walk with edgy video editing and fast transitions.
Douyin supported the campaign with advertising resources on the opening screen, discovery page, search page, and in-site messages to maximize exposure.
In one week, the campaign attracted more than 30,000 users on the app to create short videos in response, while also garnering the brand more than 200 million views and 8.5 million likes. Most importantly, the campaign increased the popularity of Michael Kors among its target market of young and fashionable consumers.
How to get Douyin ads up and running
There's no doubt about it: China offers massive potential for global brands. The high volume of traffic and time spent on the app means that there's massive potential to reach customers through online advertising. Many new and existing brands have already gone from zero followers on Douyin to creating a valuable community and forming long-term relationships that generate direct revenue.
Let's be honest, though. Doing is easier said than done. But, this is where Ocean Engine comes into play. As China's leading platform for online marketing and advertising, Ocean Engine provides a home for global brands and marketers to tell their story and engage users in their specific niche.
Using Ocean Engine, brands can quickly deliver ads and marketing campaigns on Douyin, Toutiao, CSJ (Chuanshanjia), Xigua, and other popular mobile apps in China. Brands can also use Ocean Engine to access granular and AI user targeting as well as gain in-depth insights about their ads and China marketing strategy.
Learn more about Douyin advertising
With the right strategy and a touch of creativity, Douyin can be a game-changer for rands regardless of their size and current follower count.
To learn more about Douyin and social commerce in China, feel free to contact us or you may like to read up on the number one shopping trend in China and how to advertise in China using Ocean Engine.