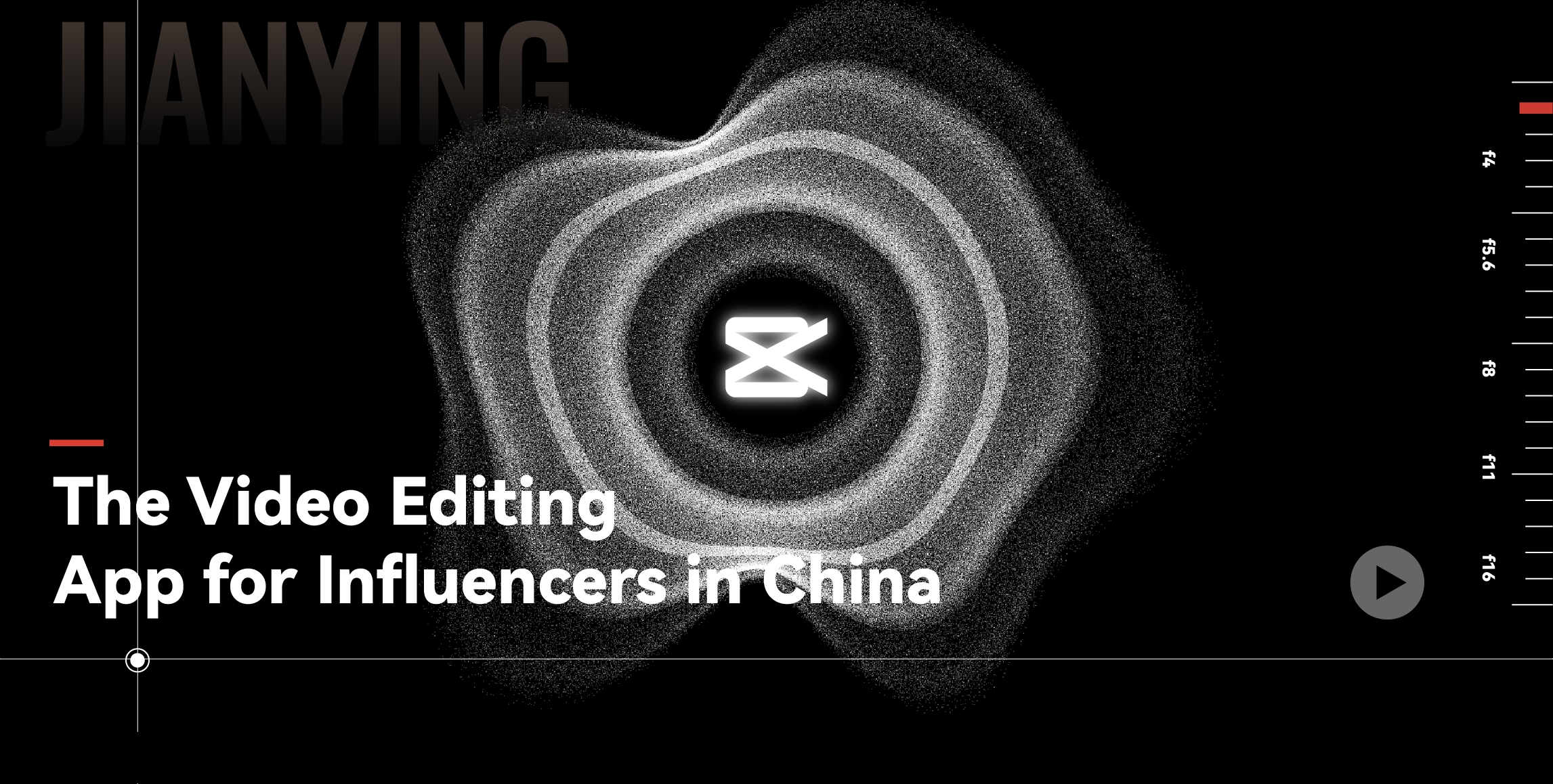 Jianying: Video Editing App for Influencers in China
Jianying ( 剪映) is a popular Chinese video editing app, packed with a variety of video editing tools and features to help creators edit and enhance their video content. As a fast-growing app with a highly influential user base, Jianying offers a valuable platform for brands and agencies to advertise to creators and reach influencers in China.
In this article, we'll run through the essentials of Jianying, including popular features and audience demographics, before exploring a range of opportunities to advertise and engage with creators on the app.
The explosion of video editing apps in China
The breakout success of short video apps in China has been nothing short of remarkable. As a mobile-first society, with the majority of the population accessing the Internet primarily through their smartphones, short video apps have witnessed exponential growth, captivating millions of users and transforming the way people consume and share content in the digital age.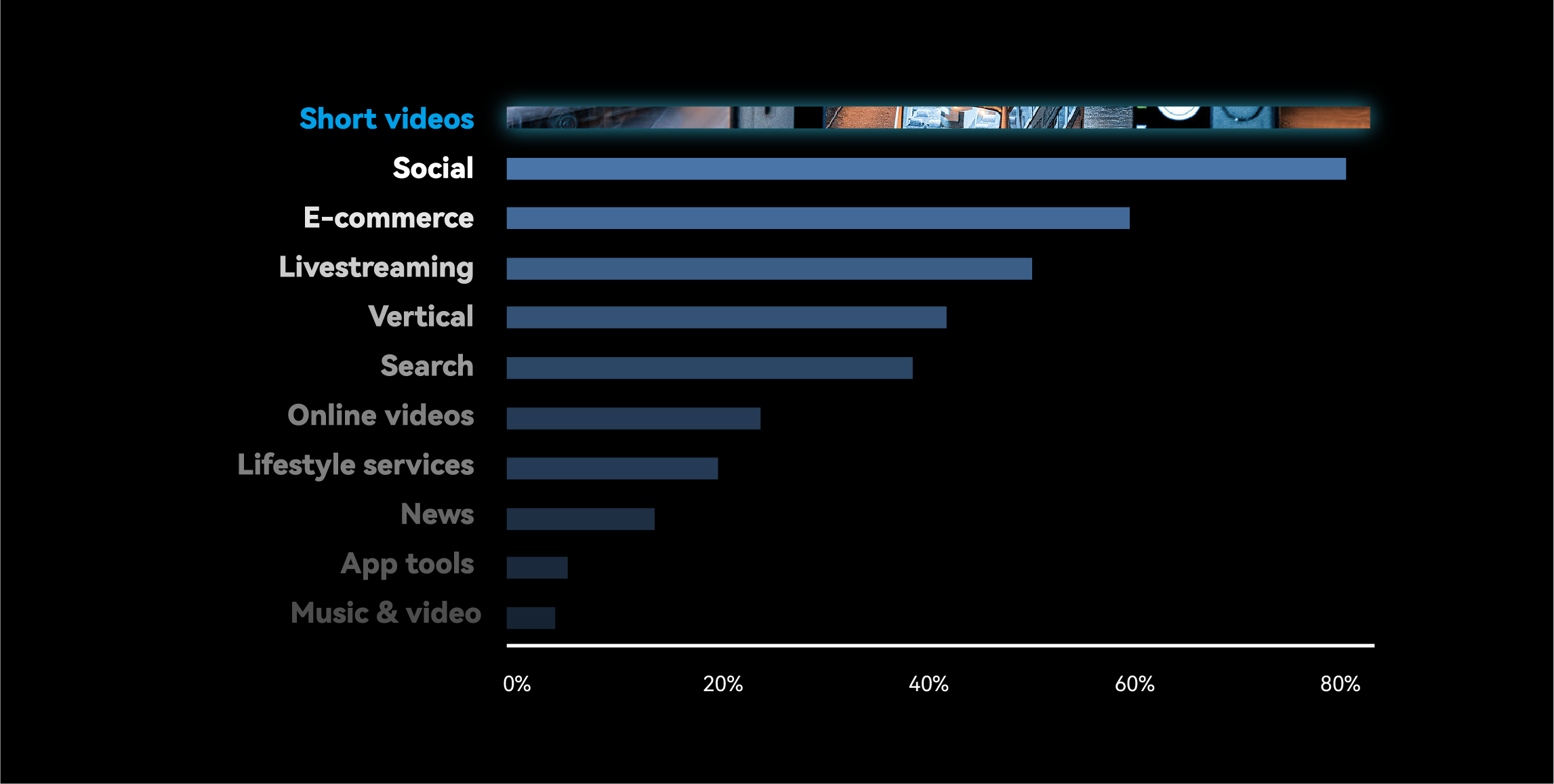 Top online marketing resources in 2022
The rise of short video apps has also had a profound impact on the digital marketing landscape, leading to the emergence of a vibrant ecosystem of content creators along with massive demand for video editing apps in China.
Since its launch in May 2019, Jianying has achieved rapid success, consistently ranking as a top app in various app stores in China. The Chinese video editing app can be used to create content for any video-sharing platform but is most commonly used for producing short videos on Douyin, a popular video-sharing platform in China with over 600 million daily active users.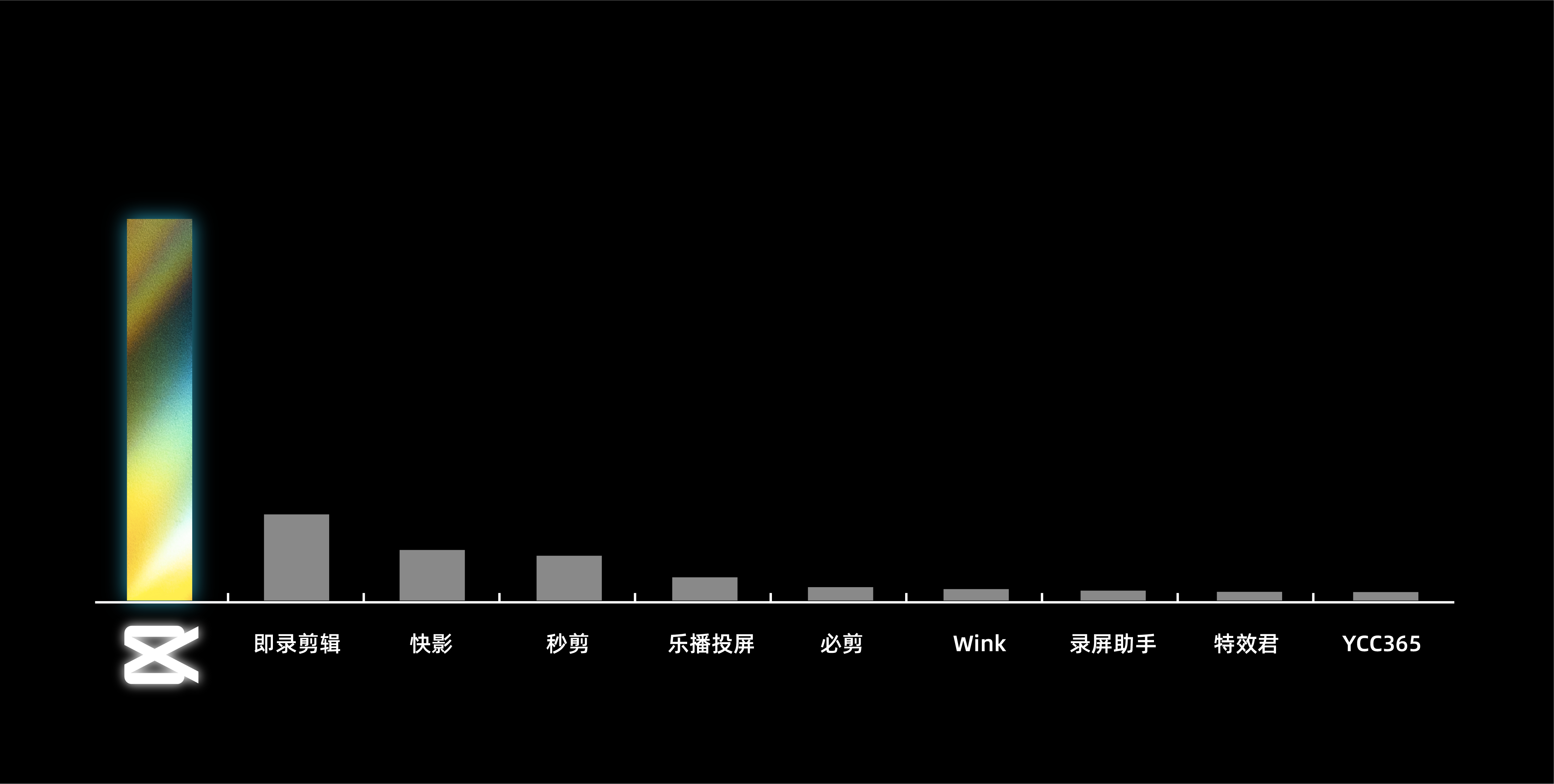 Top 10 video tool app categories based on active users in June, 2022
The Jianying app offers various video editing tools, including a range of video effects, smart features and a template library to help creators create engaging and visually attractive content. Creators can also browse and choose from a large library of trending templates and then insert their media to make it their own.
To learn more about producing video content using Jianying, you can check out their extensive library of tutorials (available in Chinese), catering to both new and advanced creators, including guides on creating carousels and how to automatically identify music lyrics from audio clips.
Why advertise on Jianying
With over 100,000 template creators, Jianying offers advertisers the perfect app to deliver compelling and professional-quality advertisements to content creators in China.
Advertising on Jianying is particularly well-suited to global apparel, cosmetics & beauty, e-commerce, gaming, travel, education, F&B, consumer electronics, and lifestyle brands targeting a young and affluent Chinese audience.
With 76% of Jianying's users aged under 30, the video editing app offers direct access to Gen Z creators. This demographic is known for being at the forefront of consumption trends and culture in China. Through creating and sharing video content, creators in China also impact the behavior of their followers. When they endorse or use products and services, their followers are more likely to follow suit.
In terms of Jianying's user base, approximately 40% of its users are located in first and second-tier cities. This geographical distribution allows advertisers to target both urban and more affluent consumers, potentially opening up new markets across China and expanding their customer base.
Jianying advertising solutions
Jianying's intuitive advertising interface and templates make it an excellent choice for brands looking to create impactful and memorable video ads that resonate with creators.
This includes a variety of ad templates that can be customized to suit different ad formats such as clickable interstitial ads, banner ads, and more. Advertisers can also increase brand exposure using recommended in-feed content placements within the app or deliver search ads positioned in the 8th slot of the search results.
Interstitial ads: Static (3s), dynamic (4s), and video (5s); clickable; redirect traffic to a H5 page; CPT bidding
Banners ads: Direct exposure to users browsing the video templates page
Recommended content: Prominent placement
Search ads: High user intent; positioned in the 8th position of the search results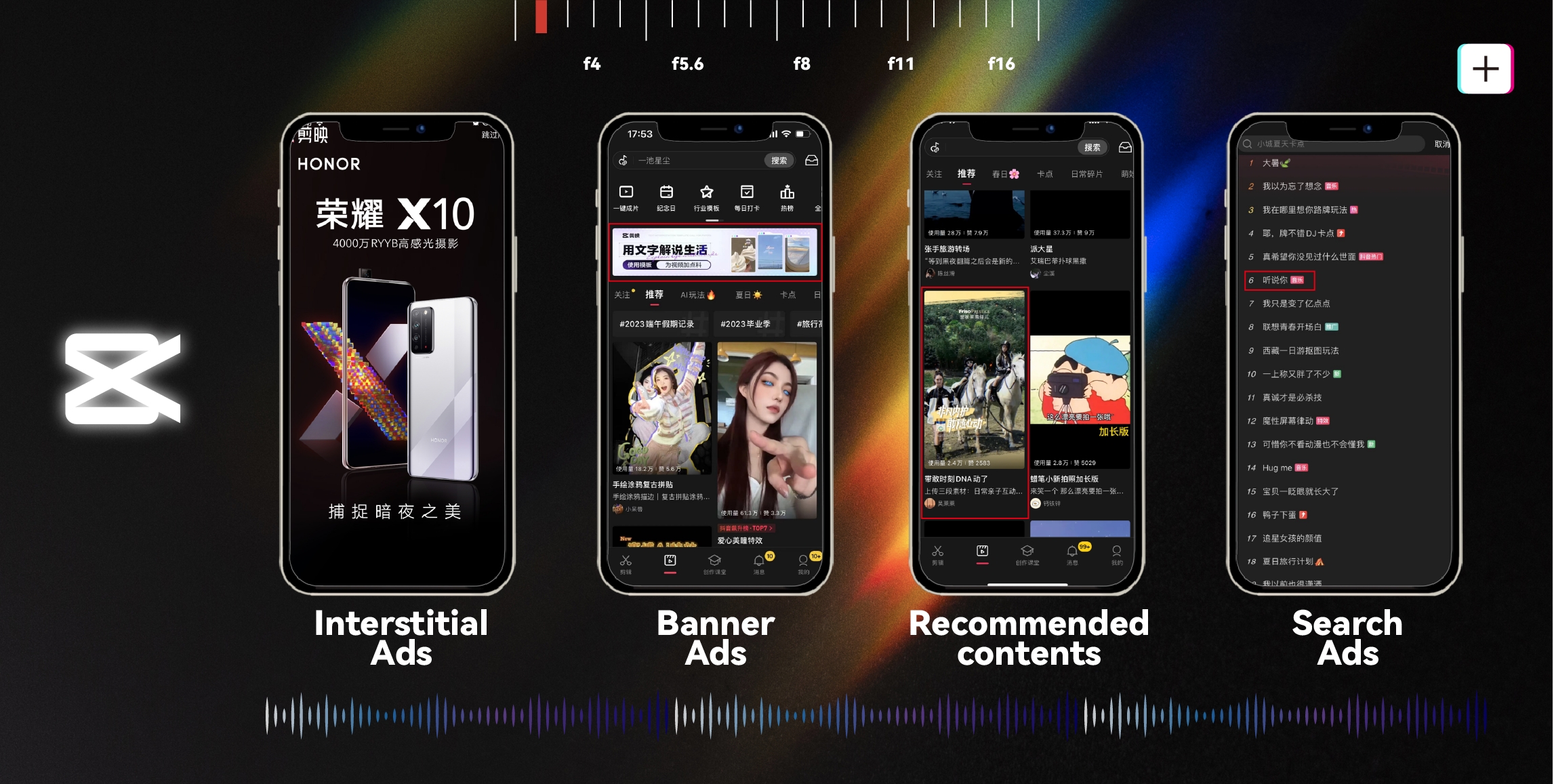 Growth hacker marketing solutions
In addition to classic advertising options, brands can also access a range of innovative and growth hacker marketing solutions including direct messaging, H5 pages, branded effects, and branding templates.
Direct messages: Jianying's direct message feature allows brands to directly advertise to creators via this feature.
H5 pages: Brands can deploy customized H5 brand pages within the Jianying app to host promotions and drive valuable leads.
Branded effects/filters/stickers: Brands can embed customized special effects in a range of video elements as part of Jianying's video editing content library. Brands, for example, can insert their own product IP, interface, UI, and other visual elements into special effects, stickers, filters, and fonts for creators to insert into the video content.
KOL cooperation: Jianying allows brands to produce their own branded video templates, which can also be used by KOLs and creators. One short-video template produced by KFC, for example, has generated over 10,000,000 views and used over 50,000 times by Jianying creators.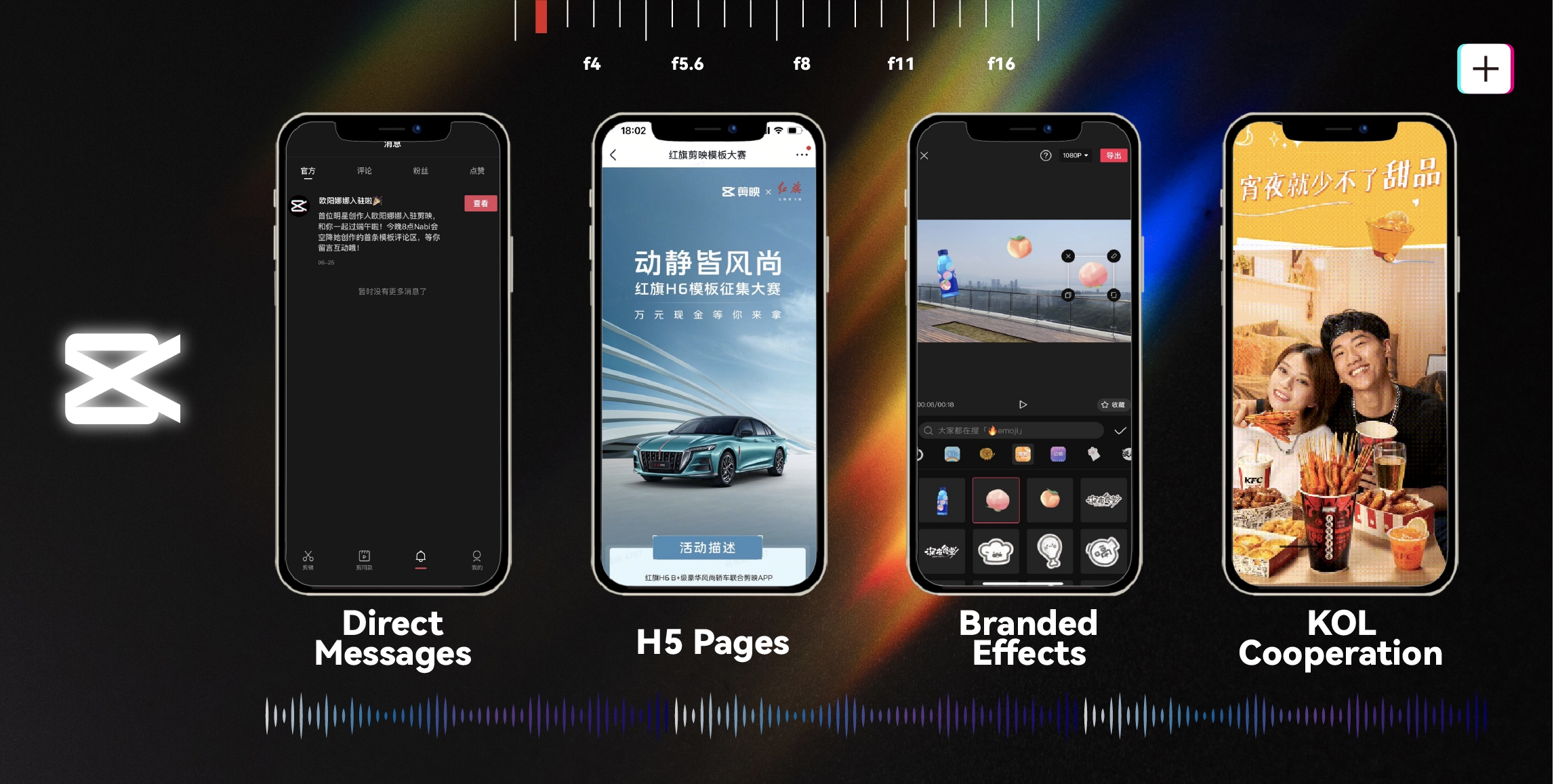 Chinese festival marketing solutions
Festival marketing is a major growth driver for China's e-commerce industry, with 618 (June 18) and Double 11 (November 11) being two of the most important online shopping festivals. However, there are many other important festivals in China as well, including Children's Day, Valentine's Day, Teacher's Day, Women's Day, and Chinese Spring Festival.
Advertising to influencers leading up to these major festivals offers brands a crucial opportunity to influence creators and seed word-of-mouth marketing, which can then help to drive engagement and sales during festivals. Creators' endorsements hold considerable influence, especially when consumers are actively seeking recommendations on what to purchase.
Using Jianying's various marketing and advertising services, brands and influencers can scale up their resources to tap into key festivals over the course of the year or create content that aligns with the holiday spirit. This includes festival-related stickers, templates, video effects, and other video elements that can be branded and customized to increase exposure for brands during festival periods.
Want to learn more about Jianying?
As short-video content and influencer marketing continue to gain momentum, brands and agencies that seize the advertising potential of Chinese video editing apps are poised to remain at the forefront of China's influential community of content creators and influencers.